Yup elastomer rear end. I have a 99 Sunn Totall UN, not sure if its the exact same model or wether they made a non "UN" model...whatever UN stands for?
Heres mine, it never quite made it to a full complete build, I ran out of space and had to split it down to fit it in my cupboard...after looking at my photos again recently I am keen to give the build another go.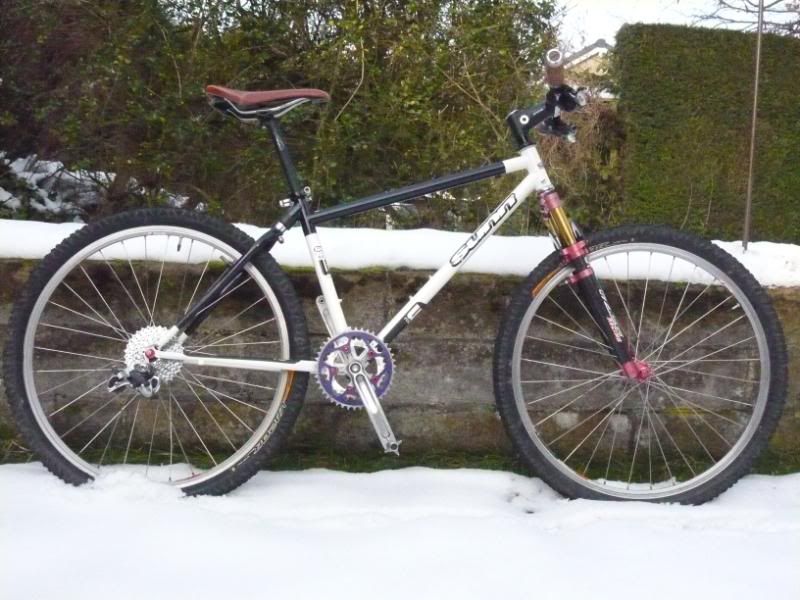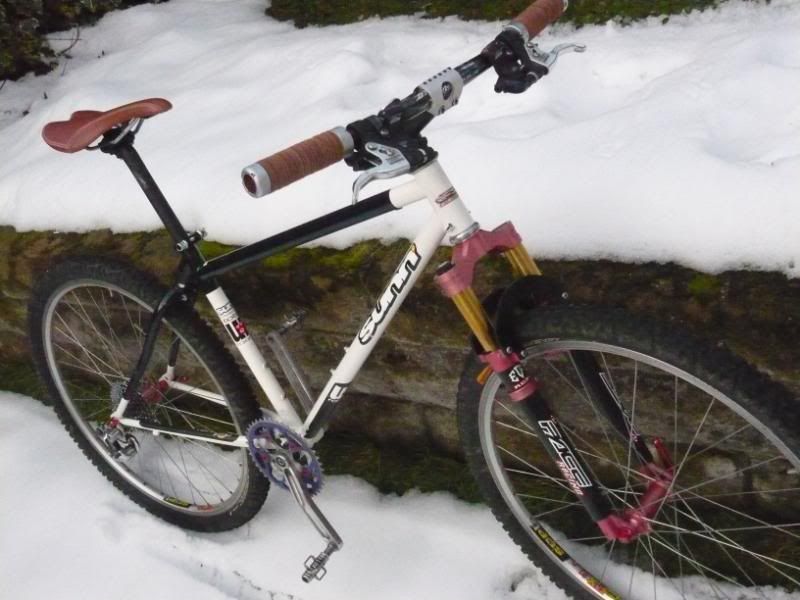 And heres the manufacturer spec of my model:
All hardtail sunns are classy looking machines in my mind. Very Kona like in geometry but a little less common. The softail variants take that one stage further.
I remember seeing one BITD and fancying it, so when the chance to buy this frame popped up I jumped at it.

_________________
[size=67]Where we're going we don't need roads!
Under cover operative of the YVMBAPFS cartel.

The Pace fleet:
16" RC100/ 21" RC100/ RC100 Trials prototype/ RC200 F5/ RC200 F8/ RC250 Trials/ RC300 Gunmetal/ RC300 Silver/ RC500 F1 DH