I'm really enjoying many of the bikes in this thread.
I'd like to add this 1995 KHS FXT Team: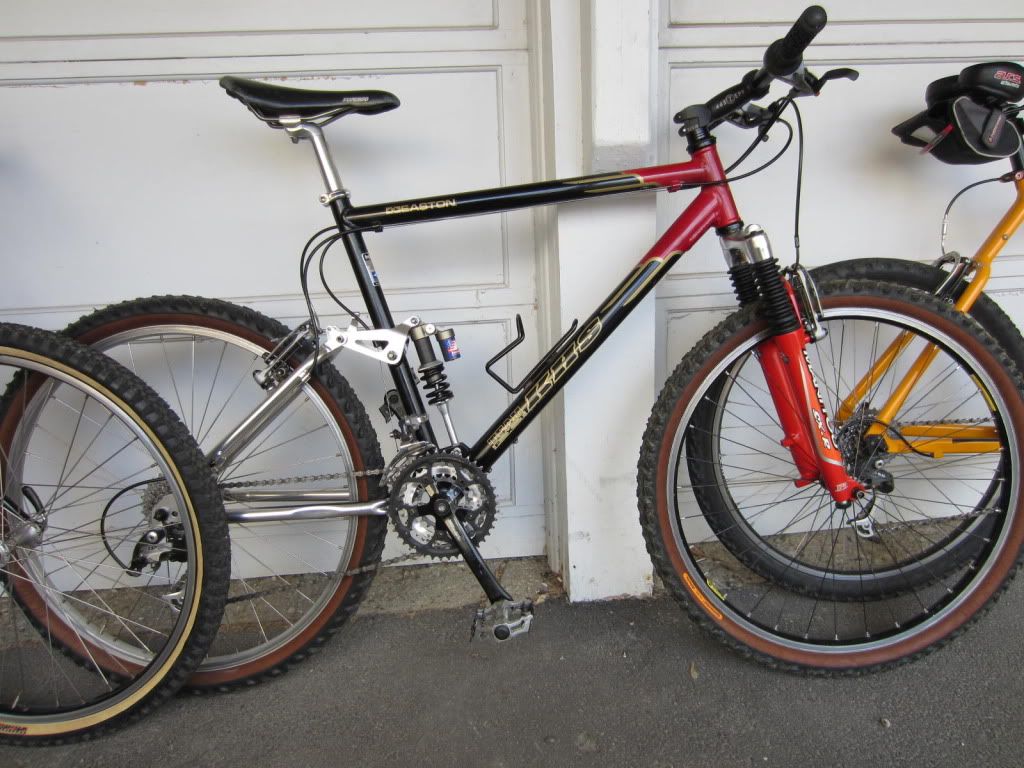 Originally came with XTR and XT kit, and a Judy DH fork. When I got it it had Avid Arch Rivals, the Manitou, and some other random parts, so I built it back up for my girl to ride. It's still a mix, the Avids are still on there, black LX crankset, SRAM gripshifter stuff, she likes those. Tires are Continental Atlanta. She rode it for the first time last week and the fit is pretty good. Saddle has to go though, and the Noleen rear shock is mostly just a spring.
I've been impressed by how well it is made, and the suspension design isn't too dated and works well.

_________________
Current Stable: ///84 Ritchey Timberwolf///86 Ritchey Timber Comp///87 Ritchey Ascent///87 Ritchey Ultra///88 Cannondale SM700///89 Teesdale Quintana Roo Superform///89 Santana Moda///90 Monster Fat///1996 Ted Wojcik Sof-Trac FS///1997 Ted Wojcik Sof-Trac FS///85 Shogun 400///85 Shogun 500