EDIT: 01/03
OK I am pretty certain now that the frame is from a Dawes 'The Edge Team' from around 93-94 (possibly earlier) so now i'm definately after some pics anything at all that might help. I would like to get Gil_M to possibly make up some copies of the original decals but I have no idea what they should look like or what the paint job was like
. Surely there must be an old review languishing in a mag somewhere with a pic or two. I reaslise that it 's a pain to dig out the old mags but think you might see something you haven't looked at for years and become inspired
Here's hoping. .......
EDIT:
It seems that the likely Dawes model for the my shed rescued frame (see below for pics) is an early 'Edge' . The problem is that I can't find any info whatsoever. So my appeal is for any information whatsoever. Years of manufacture, specs etc. What would be fantastic is if there were ever any articles or reviews in early mags. I no it's a long shot but well i'm an optimistic sort
Dave.
-------------------------------------------------------------------------------------
Hi all.
I bought this bike from a mate about 10 years ago for the parts as it had a complete XTR M900 groupset. he told me at the time that it was a top of the range bike. I've now dug it out from the back of the shed as perhaps it's better than I had given it credit for. I assume that the XTR group was original so was obviously a high spec.
I didn't rate it at the time because it was a dawes, but is it a handbuilt? Any clues would be great
.
It was fitted with Rockshox Mag 20 forks, which a mate has at the moment but I will try to get back if I can.
Here's the picfest: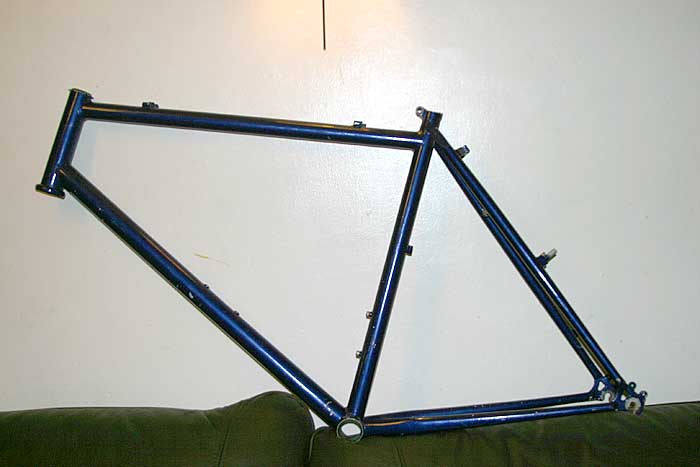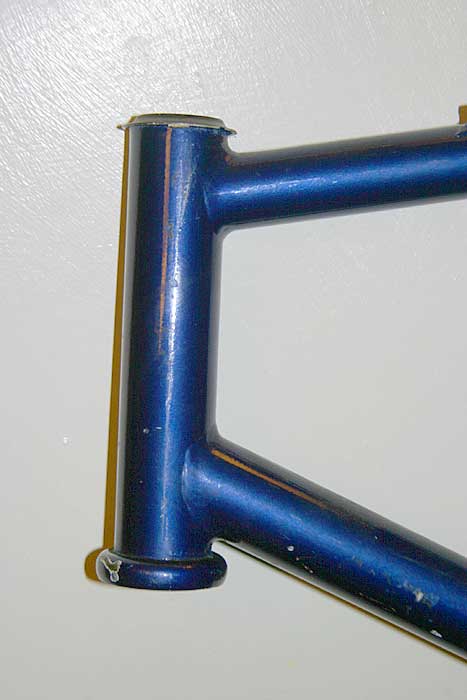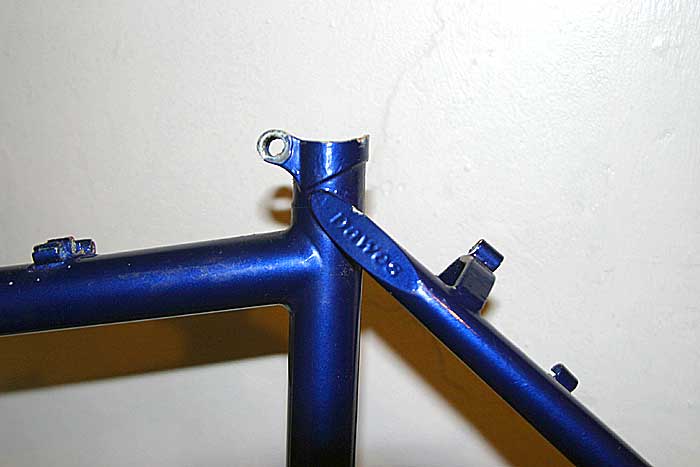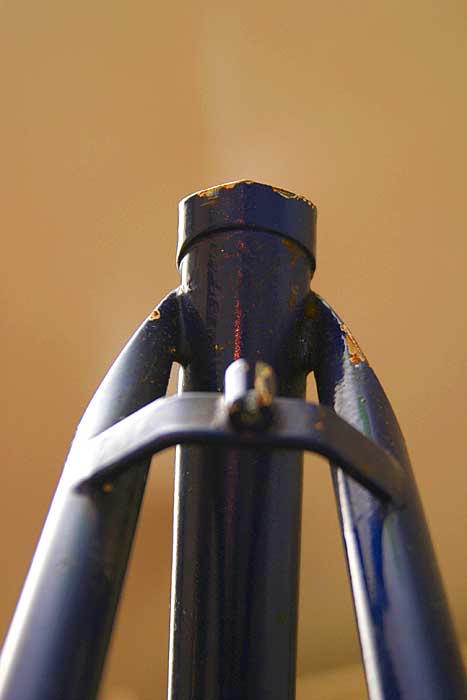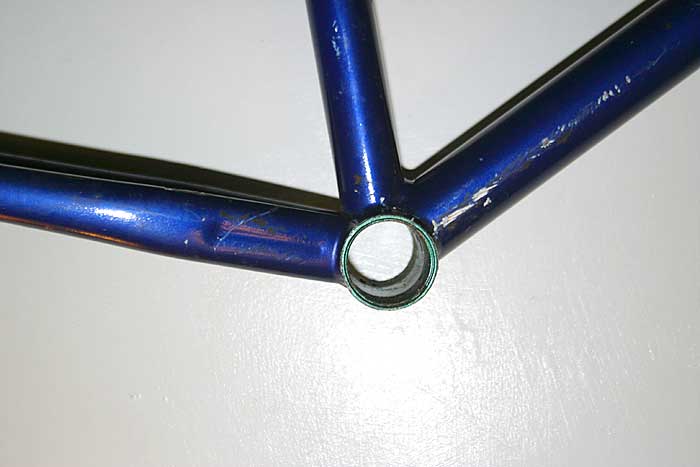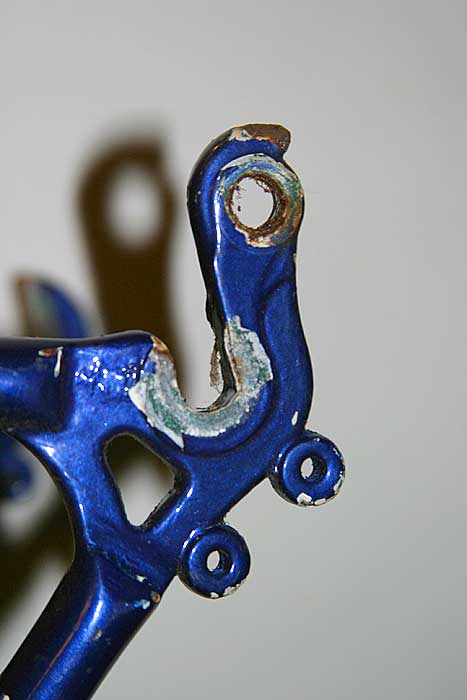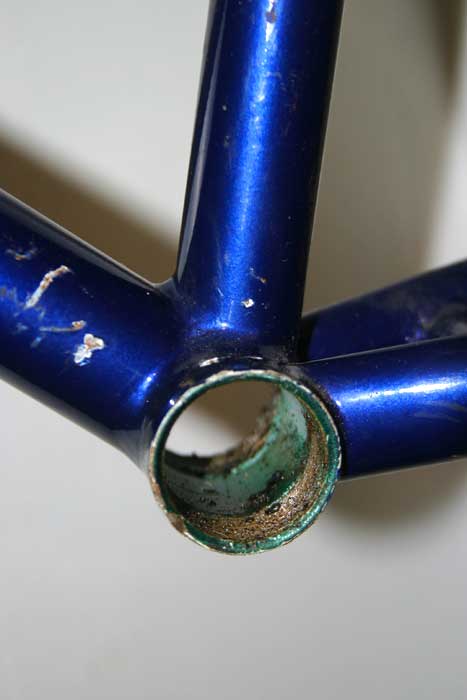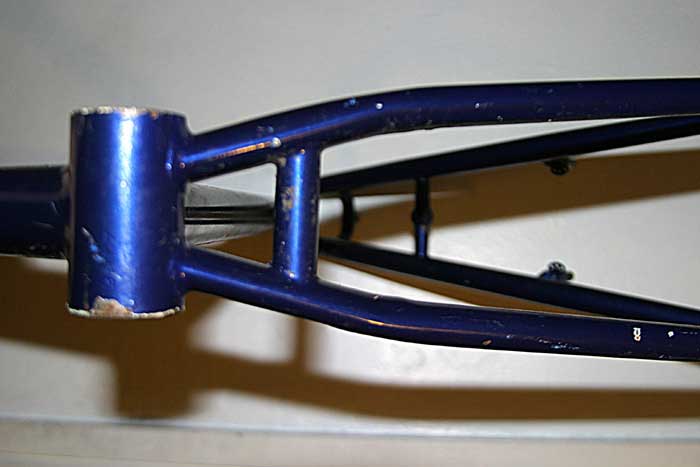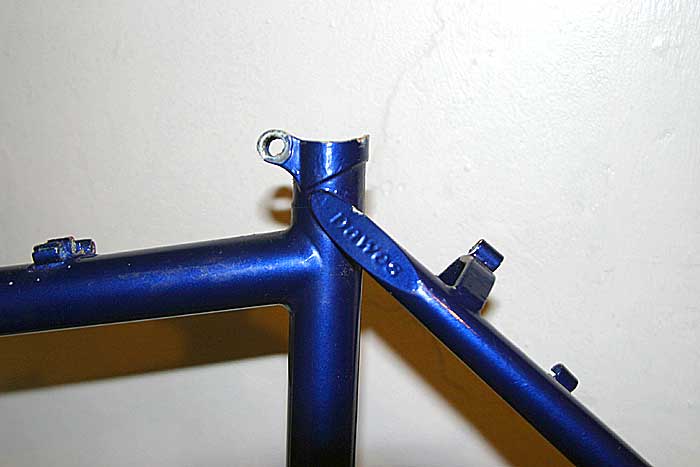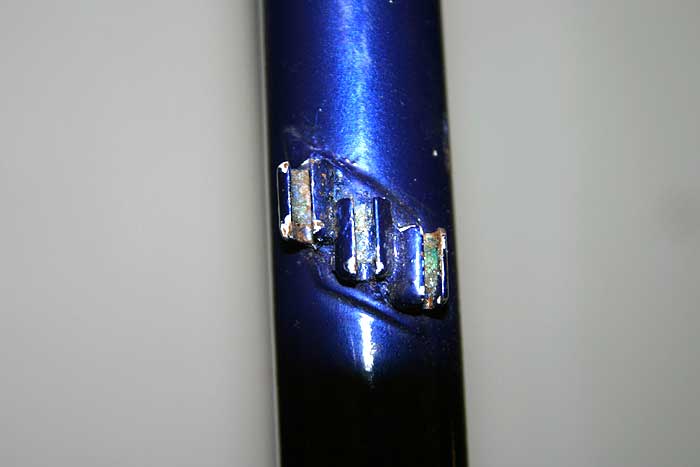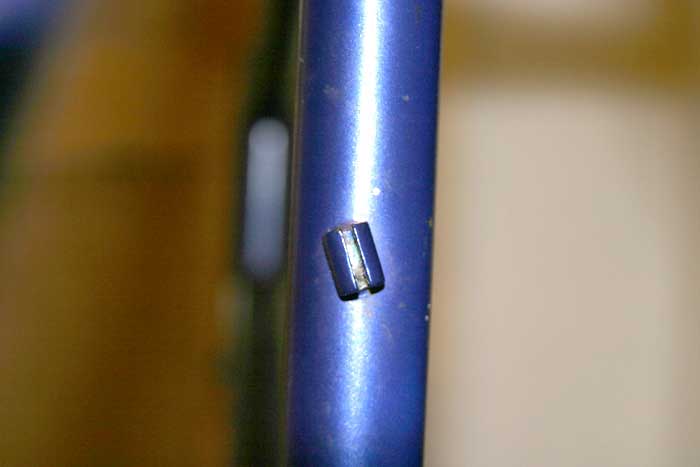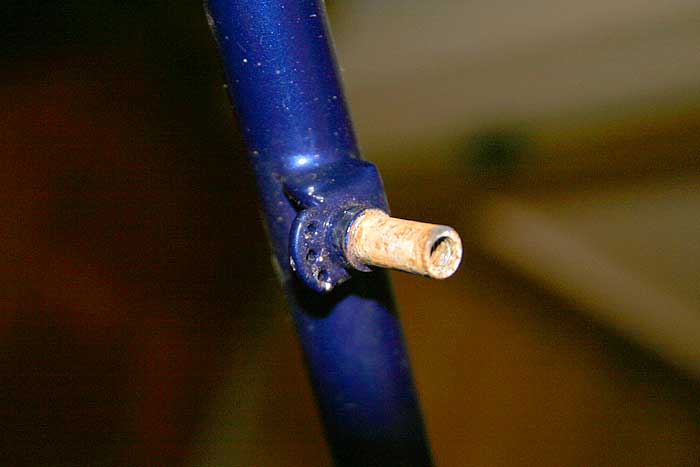 I think that the paint inside the BB tube must be original colour which looks like a metallic aqua green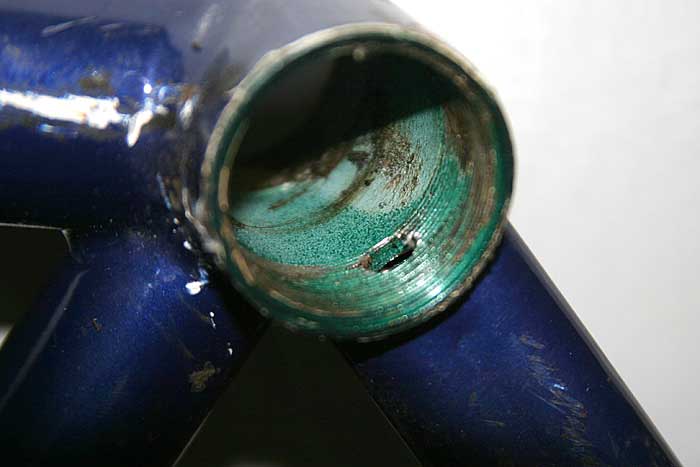 Well guru's any idea's . Is it worth saving?
Cheers.
Dave.