I disgust anything Maserati after they changed the 3200GT taillights
Lee, you forgot the true carbon icons; the Hartmann RAM and the Beasty Bikes MKII
This is a post Miyata Koga Miyata SkyExpension: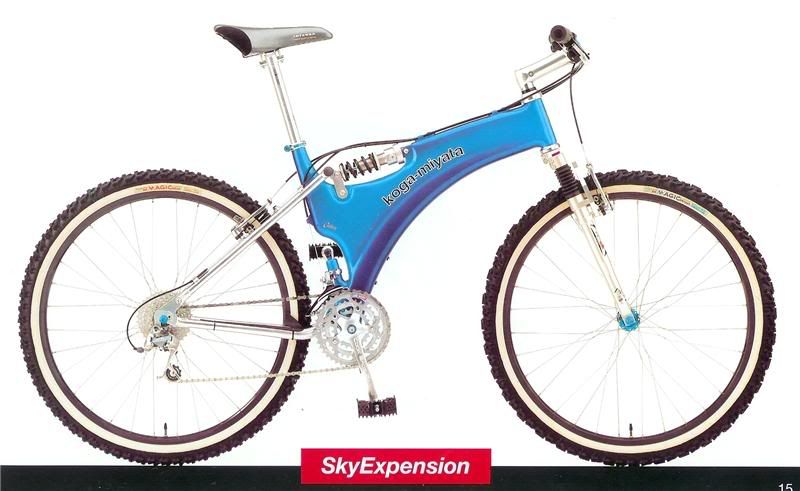 By Fastrax, for the the '96 my. Early true Miyata made SkyExpensions were carbon too, but built with lugs.
Pictured bike has some nice specs btw: Machinetech hubs and Zero Weld stem (not sure whether pictured), Zero zippies & ti QRs, Cook E, XTR of course...
- Melvin