I was happy to try and forget this one having narrowly missed out. But having posted some info in another thread (
viewtopic.php?f=1&t=260404&p=1950633#p1950633
) I'm now intrigued.
This is the bike I nearly got for £40 (£40!!)
It's a Ridgeback with very old suntour, bi-plane forks, straight-gauge cromo frame, Madison logo-ed saddle.
It led me to the following link for an 83 Ridgeback with bi-plane forks:
viewtopic.php?p=191623
And the latest Ridgeback catalogue (also on the Madison website and according to Wikipedia Madison owned Ridgeback in 83 and there was that saddle) includes this:
The catalogue has this as the picture of the first one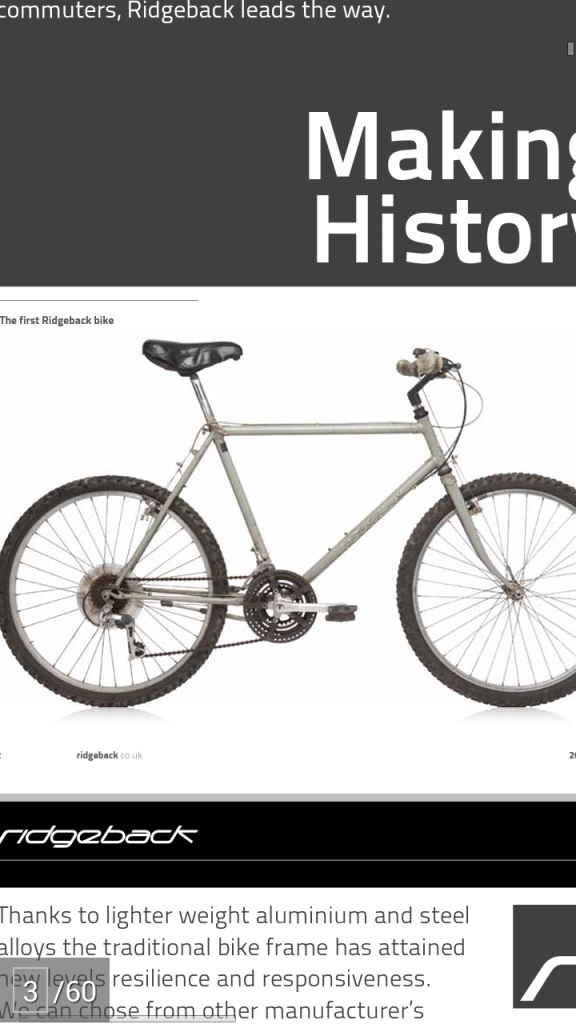 Then there's this website
http://www.zoxed.eu/cycling_misc.html
Which includes this:
And this is the image in close up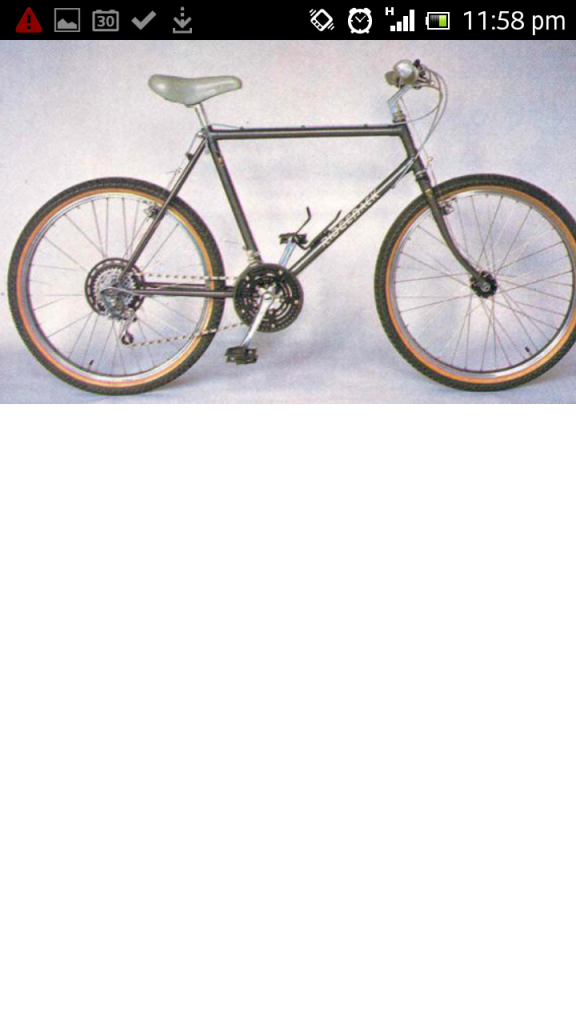 Which looks similar but not the same as the bike I nearly got, though the saddle looks identical.
So...did I nearly get the very first UK production mtb?
There's lots of info on the Saracen, Evans early bikes - such as in the thread at the top but I'd heard that before too - but almost nothing on this.
And since I live in Brighton, did I nearly get the bike nicked from that blogger all those years ago? Who knows - and he does say it was 86...
As an aside, I don't think the bike in the Ridgeback catalogue looks like an 83 and it doesn't look like it has bi-plane forks. I suspect they couldn't find a picture of the real first one and assumed no-one would know