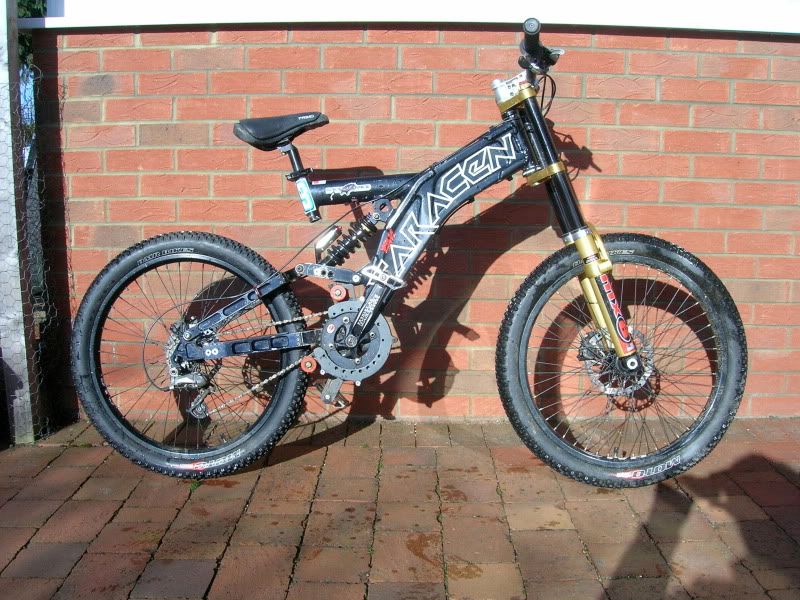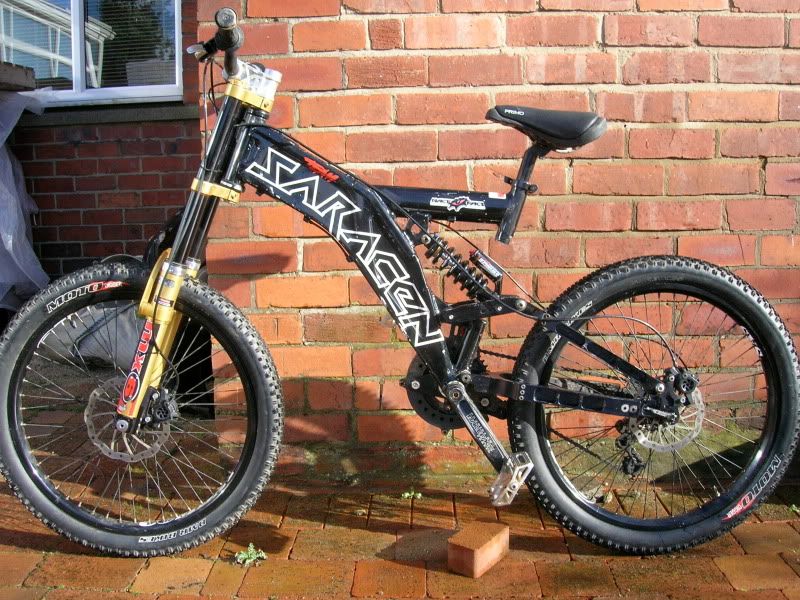 Got it as a frame and forks a few years ago. I managed to get all the sealed bearings for the risse racing rear end from a local engineering firm.
To fettle The MX-6 forks I managed to get through to Stratos and got uprated main seals, new 20mm thru axle + fork bottoms and disk mount plus steerer tube. Even Manual and stickers lol.
I changed the rear shock from the stratos (still have it) to a Manitou swinger.
All the settings were changeable so set it up for 24" wheels for the hell of it.
If anybody knows anything about these bike please let me know as i cant find out too much info.
Its my spare DH bike I lend out to friends so i can Ride DH flat out but not alone.
(just crashed this week and broke my collar bone and the loaned bike friend drove me home from scotland to Newcastle General A&E lol )
cheers all:)