After lurking in these parts for a while, here's my 1989/90 Trekker: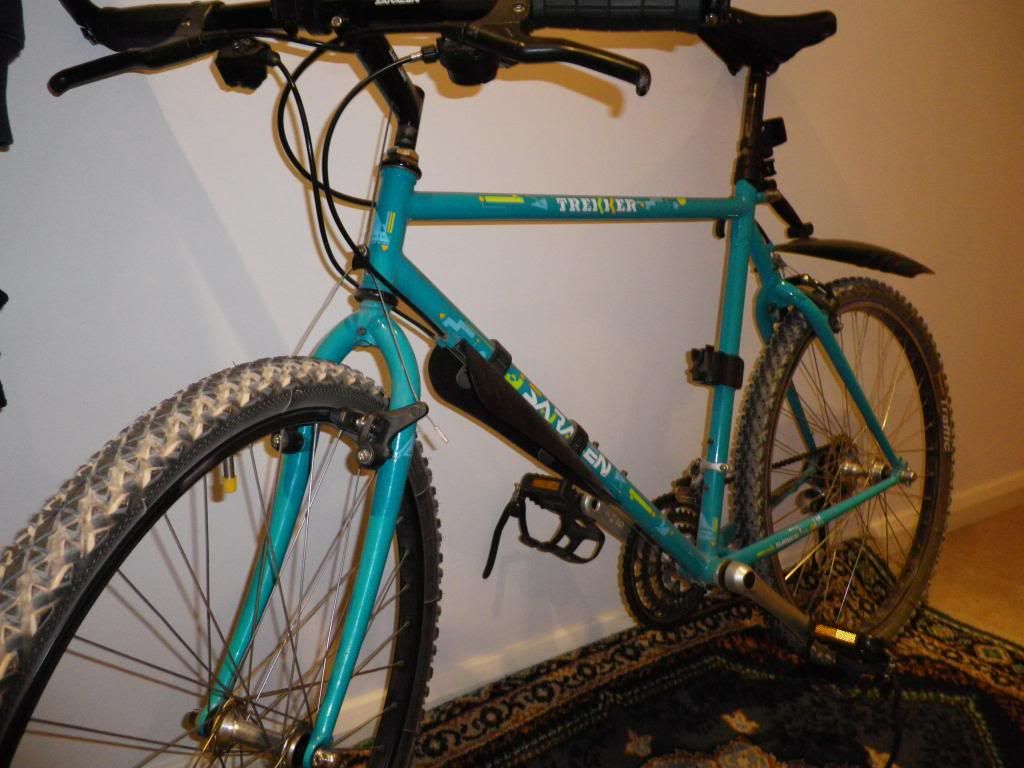 It's not the greatest picture I know. I'll get round to taking some better ones eventually. And don't worry, I've sorted out the front brake cable so it doesn't sit so high.
Bought in 1990, but sold as the previous year's model, so it's probably one of those that they put together with whatever components they had lying around in the factory. Exage 500LX groupset, but it's got a seat stay mounted rear U-brake, dodgy plastic Exage front cantis and pedals and the early STI pushbutton shifters with the plastic brake levers.
Fortunately my father passed on his hoarding tendency and I've got all of the original parts that aren't on the bike - a set of Farmer John's Nephews, the front and rear reflectors with the brackets in the same colour as the frame, dayglo yellow bottle cage (with original black Saracen bottle) and saddle.
To continue the retro theme, it's currently being kept company in an increasingly crowded hallway by a my mum's purple Dawes OneTrack of a similar age (in all its massively heavy, 200GS equipped glory), borrowed and cleaned up for the missus to ride.