Bought recently a 1992 Xizang from a member here, so it's time to join the club
.
SN / MADE IN USA Stamping - G18100, Made in USA
Seat Tube Insert/Shim - yes
Head Tube Shape - Straight with collars
Rear Brake Hanger - none/u-brake
Rear Dropouts - no-logo
Cable Routing - external
Stickers - not originals
The odd thing on these frames seems to be the seatpost size which should be 27.2mm, but there seems to be several examples from 1992 which need a 27.4mm post - possibly reamed.
-Number 22 on the list here: G16020 - 16" - 92
- one on a german forum:
http://www.mtb-news.de/forum/showthread.php?p=8853973
- one in the Netherlands, owner is a member here
I don't know yet what size of seatpost the previous owner used, but hopefully he'll reply my message soon. Is this how the original insert should look like or is this modified (not mine)?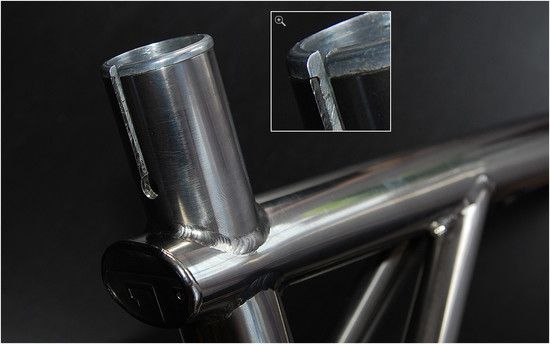 _________________
Salsa El Kaboing 1997, GT Xizang 1992, GT Team Avalanche 1990, Merlin Mountain 1990, Verlicchi dh 1994,
Colnago Nuovo Mexico 1984