TTN 181, internal cable routing for rear U-Brake, no visible welds at intake hole, chunky, straight cut dropouts, downtube cable guides in a block of two, decals from (mid-season) 1990 (as seen in 91 US Cataloge). Seatpost diametre is 29.8, no sleeve/shim. According to my research this is a
first generation frame
. The same frame and decals (however, in white colour) were used by Team GT in May 1990.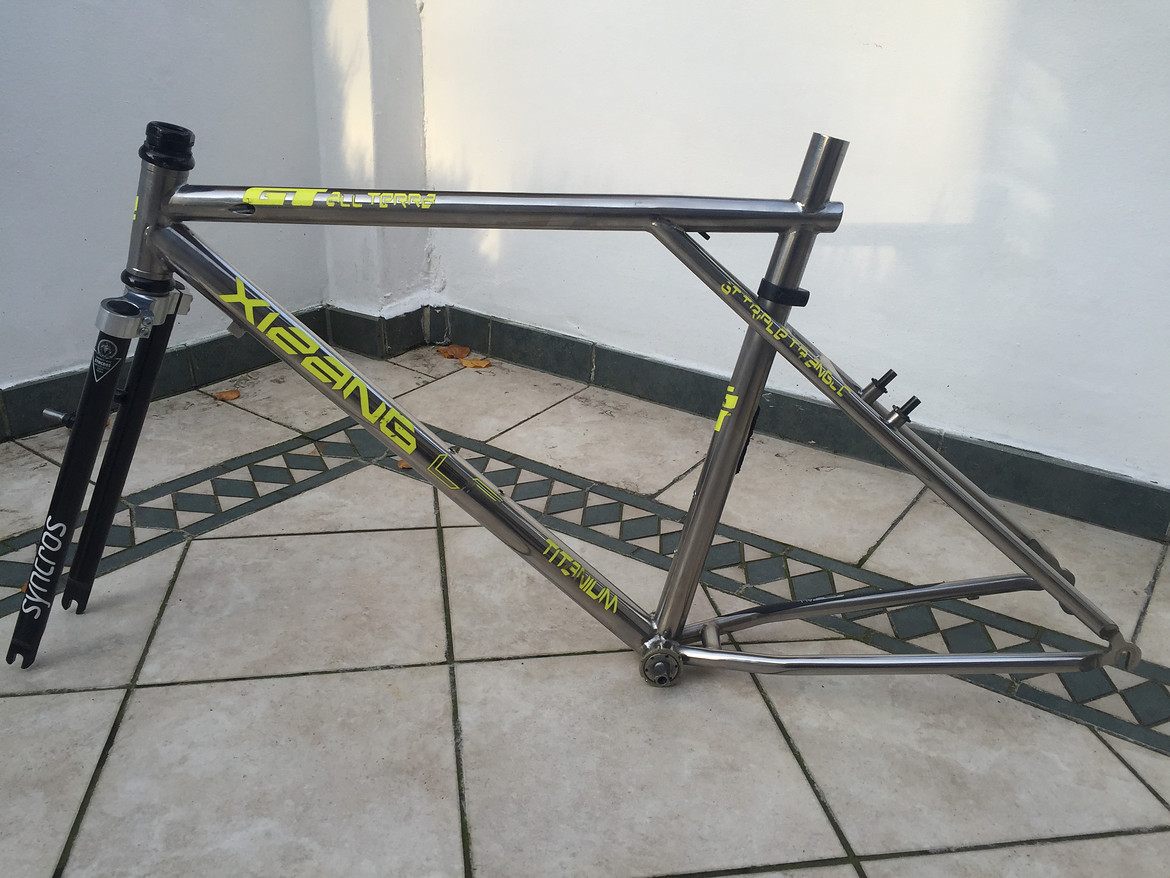 Team bike from May 1990.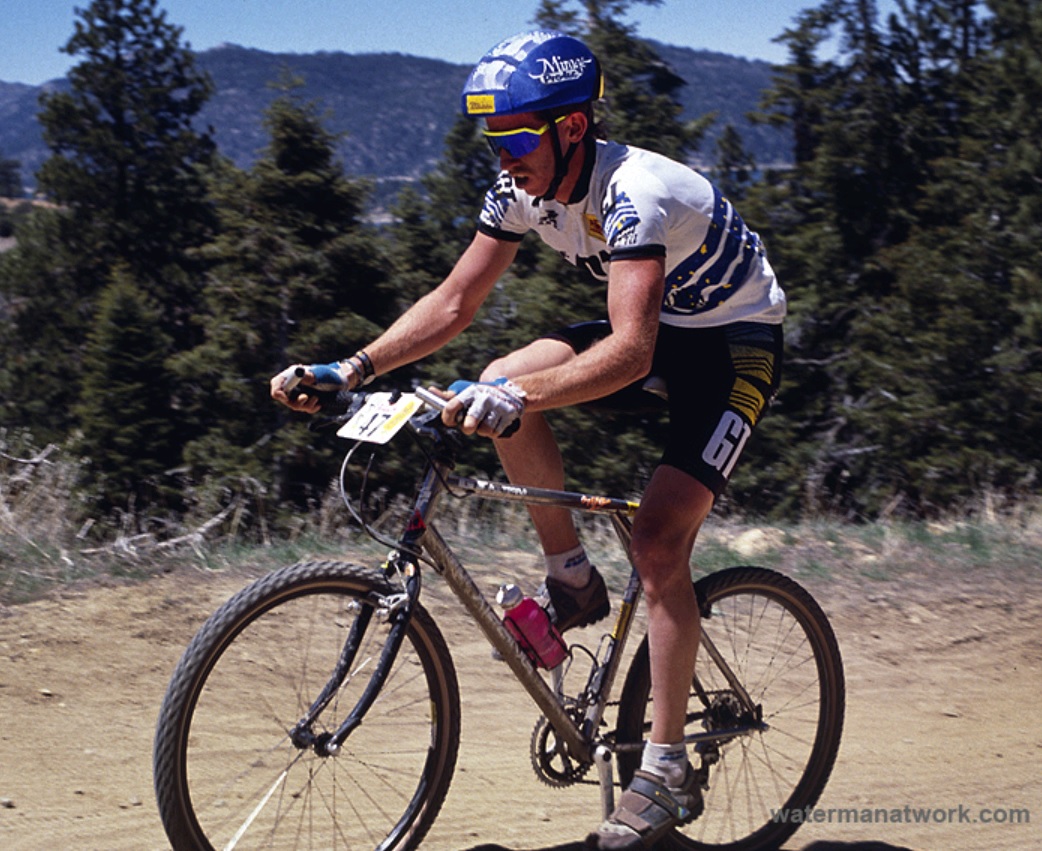 More Xizang TTN frames, all with identical features, I know of:
- TTN 012, owned by GM... on this forum; already on this list. Kevin claims it is model year 1991 as it was delivered in April 1991; I am of a different opinion.
- TTN 063, only main tube decal (91 style, unclear if original), owned by Ammergau on mtb-news.de, no sleeve/shim
- TTN 103, owned by MTBDave, however with very incomplete decals, no sleeve/shim
- TTN 218, popped up on ebay/craigslist this summer
- TTN 221, owned by Kabelad, no decals, no sleeve/shim
- TTN 272, no decals, owned by Araknoid on mtb-news.de, with sleeve/shim for 27.0
Seatpost
- TTN ???, owned by Kint on mtb-news
TTN 095 showen by Retro_Roy has identical features (apart from holder for fender on dropout) and is
not
a GT-frame (!). Allegedly it was made by Maurice LaVoie. This remains to be confirmed. A mate of Retro_Roy used to own TTN 090, also allegedly made by Maurice LaVoie and also no GT.
Therefore, I
presume
, TTNs GT were made by Mr. LaVoie, but I don't have full proof. Bill Duehring mentions in his interview with Kevin, that the first generation Xizangs were made by Mr. LaVoie, but Bill Duehring seems to refer to the 1991 model year Steel-Ti-Hybrid:
RB: Who built the first Xizangs? Help us dispel the internet rumours…were the Xizang and Edge Ti ever produced at the Tech Shop for the general public and dealer sales?

BD: (...) Then the Xizang frame, it had a Ti front triangle with Cro-Mo rear, this frame was made in Canada by a small builder called La Vaue and was located outside of Whistler. 2nd generation frames were made by Sandvik, 3rd gen were made by the GT Tech shop in Colorado.
http://www.retrobike.co.uk/20-questions ... -duehring/
According to several Team GT riders, prior to the World Cup in September 1990, the
second generation frames
were introduced. These were produced by Sandvik, I was told by Team GT rider, Tom Rogers. These had G-serial numbers (e.g. G18032, P4 in this thread), round cut dropouts, visible welds at intake hole, single cable guides on downtube and usually came with a sleeve/shim for the seatpost:
Details of G-series Xizang of model year 1991: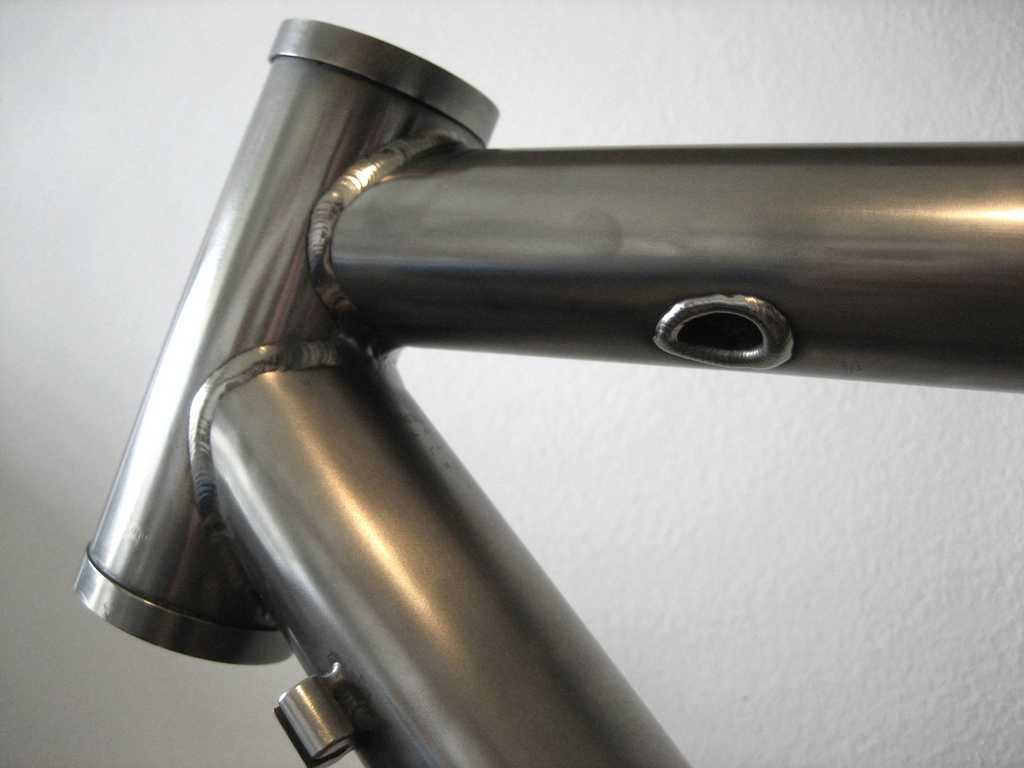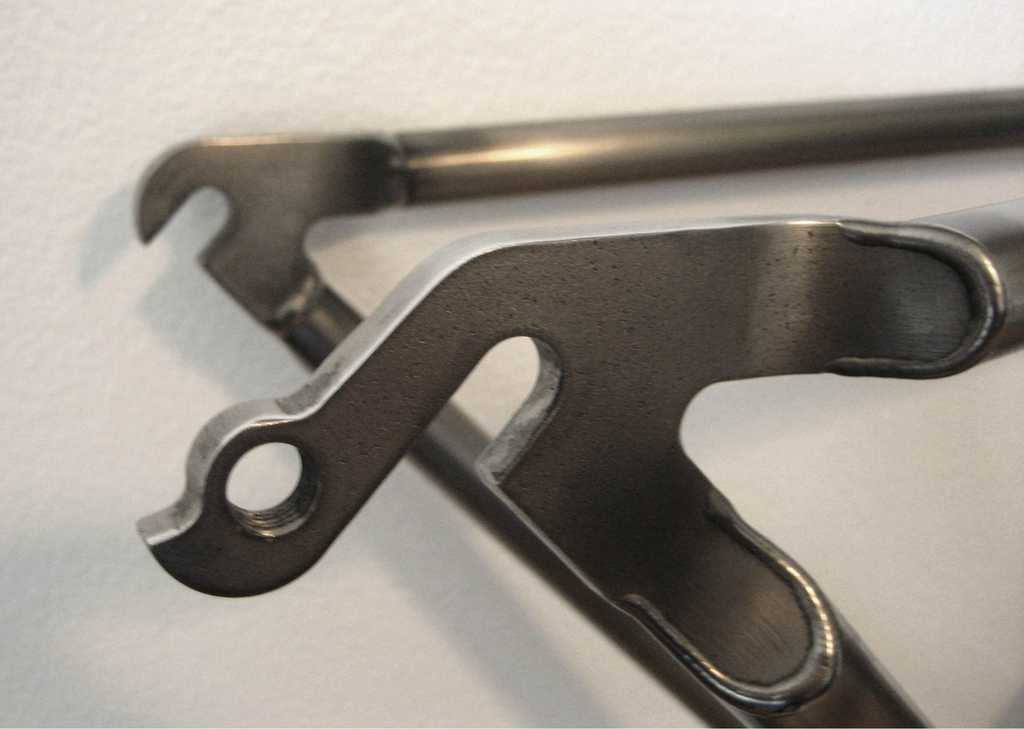 Xizangs of model year 1992 had the same dropouts but external cable routing on top tube. As this thread confirms, they should all have G-serial numbers (earliest I have seen: G18100, P9 on this thread.).