Here's my first decent mountainbike...in my tiny room at University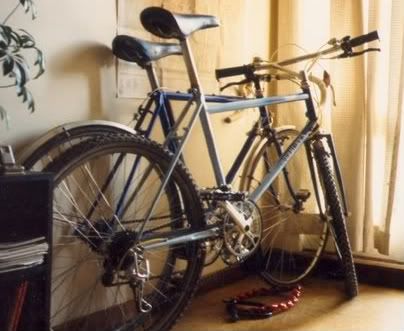 Still with me 27 1/2 years later: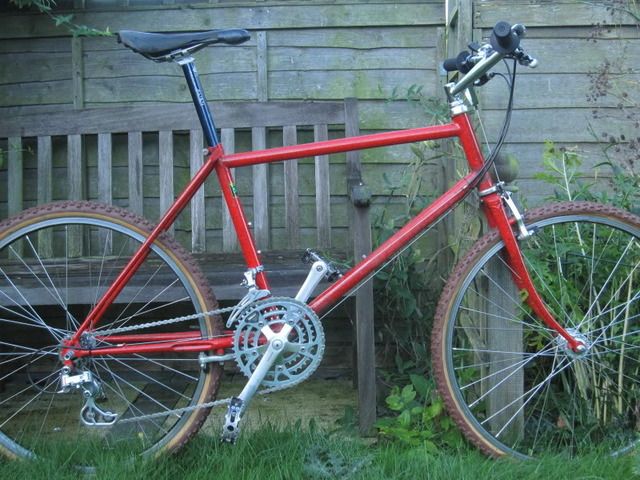 I'd been riding touringbikes off road for a few years and I'd had a really rough Diamondback of some sort for a short while when I bought my Overbury's Pioneer XC for £618 in February 1986 via Steve Devine at the Bristol shop.
Rode it at Man vs Horse 1986, French/Swiss Alps trip 1987, cracked frame replaced with a newer model by Overbury's in 1988 (which I hated), repaired by me 1990 and used on and off since.
This is still my best friend of a bike, despite dalliances with plenty of other bikes over the years, some more rewarding than others. It is always there, welcoming me back, brilliant to ride, light enough, reliable and undemanding, yet still gives me a smile like the 18yr old I was when I saved up my dole money for 8 months to buy it.
All the best,
_________________
Dan Chambers/danson67
Pause, take a breath and ask yourself: "What would
Rast
amo
use
do?"
New in the quiver:
Danson Pinion P1.18 hardtail