OK, some pics of mine.
Not all here now, some had to go in the cull of 07
Still got a 91 Altitude frame thats a bit worst for wear, and a 95 Blizzard awaiting treatment. A 2001 Vertex Sc is built for general riding, was a SS. A 2004 Blizzard is modern ride.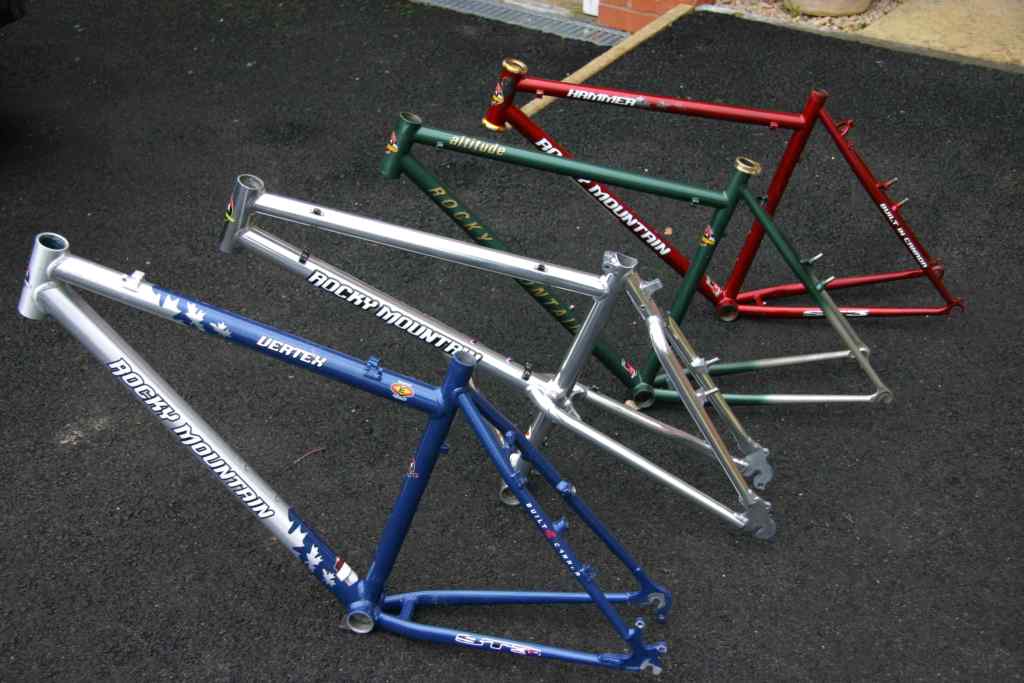 _________________
[color=red][size=67]
Fats
Rockys
Goat
Ellison
Hei Hei