TOMAS wrote:
PopsTrippin wrote:
My seatpost is 31.4 bud!!

Got my decals from Gil but asked him to do the top tube stickers smaller than the ones suggested on his proof sheet. I have all the measurements if needed.

Good work on the bb removal.. now polish the life out of it.
Is your seatpost stock/factory? Well I have a modern day carbon post and also modern day alloy, both 31.6... the alloy one is super snug fit but fits perfectly with no force, the carbon one feels a fraction too large and requires slight force to fit it. I'm on the hunt for an inline post from the 92-93 era to keep it all period.
Contacted Gil, he wants around £35.00 for the decal sheet which seems fair, what size have you gone for on the top tube stickers?
Cheers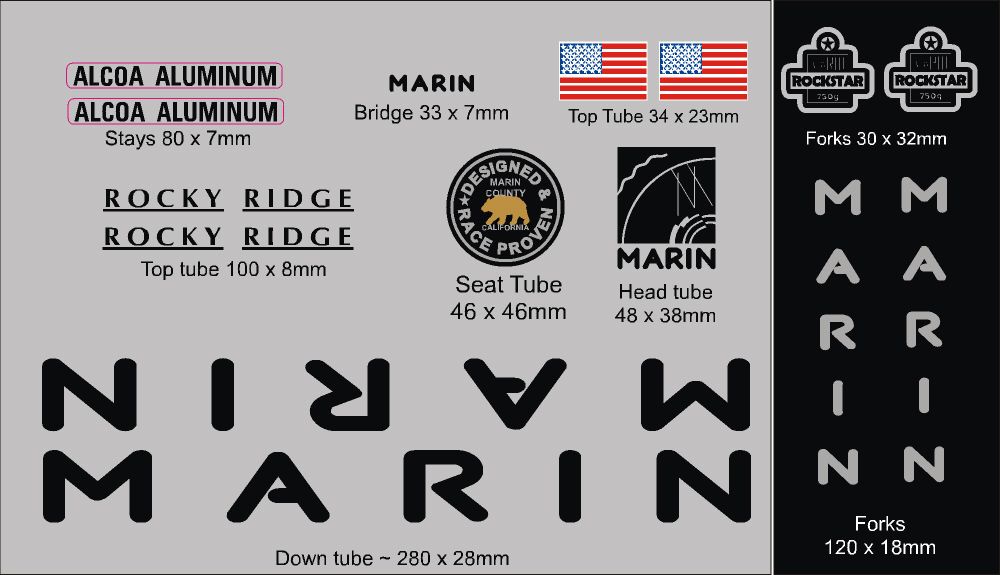 This is what he corrected to mate.
£35 is not cheap for the decals but he is good so i keep using him.
With regard to the seatpost, it is actually the original from my '93 Indian Fire Trail and also fits my '95 IFT perfectly too, maybe all Marin aluminium seat tubes from that era are the same?