Quick update of my progress.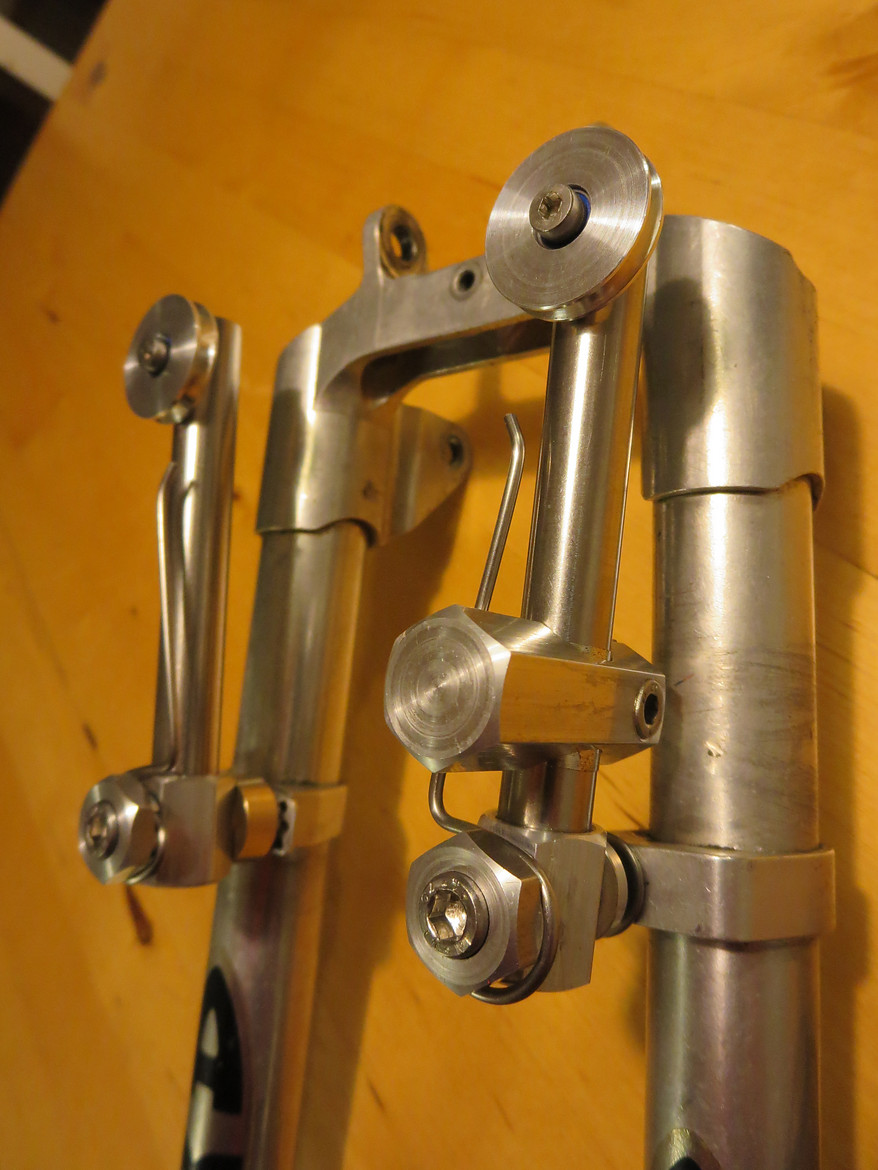 I made the second arm. Notice the brass bushing now is longer than my first Aluminium version and is completely covering the brake boss. I think it looks better without that gap.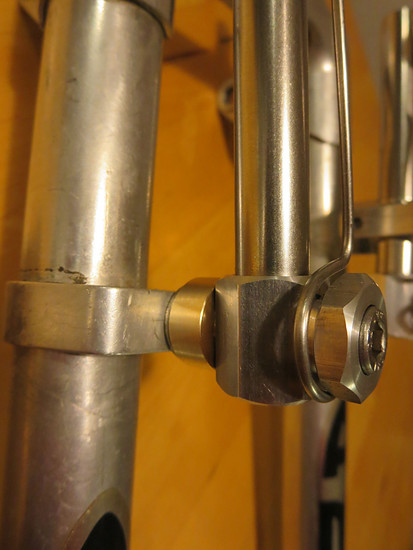 The springs are made out of an old spoke
Now I am waiting for some tools that I need to bore out holes more precise than using a simple drill.
I need to make a 12.7mm hole that will allow the brake pad holder assembly to slide over and camp on the arm. And my 13mm drill is waaay too large.
(Notice the shim in the first brakepad-holder...
)
_________________
My bikes:
1995 Specialized FSR
,
1995 Ibis Szasbo
,
1992 BikeTech Hikari
, 1997 Klein Mantra
(pics)
,1992 Scott team racing
(pics)
, 1989 Kuwahara Pacer
(pics)
, 1992 Centurion Titan
(pics)
, 1985ish F.Moser jodler
(pics)
, 1992 Hercules Titanal
(pics)
, 1994 GT RTS-1
(pics)
,
1995 Klein Pulse
,
Current projects: 1996 GT LTS Thermoplast,
1992 Klein Pinnacle
,
1992 Marin Rocky Ridge
Ex bikes:
1992 Rocky Mountain Cirrus
, Cannondale
SM2000
, Specialized
Rock hopper comp
,