WandsworthRouleur wrote:
What a great project. Stuff like this is why I keep coming back to RB!

Looking forward to the updates...
Thank you for you kind words. It's comments like this that make me posting here
t wild wrote:
Very nice work. Seen as your re making the design to your own spec not a copy of the original you can re design it how you like. You could use a brass bush in the lever that runs on brass top hat on the mount for perfect fit whatever bike there on. Just seems if your doing all this then you might as well make them the way you think would be best. Nice work though Keep it up
Thanks!
In fact this is exactly what I did last night. I made a test-part out of Aluminium (I am low on brass stock...) to go into the arm instead of the brass bushing. It clamps on the brake bosses solid and the brake arm slides on it. That feels so much better! No more wobbling around. I am now sure that's the way to go.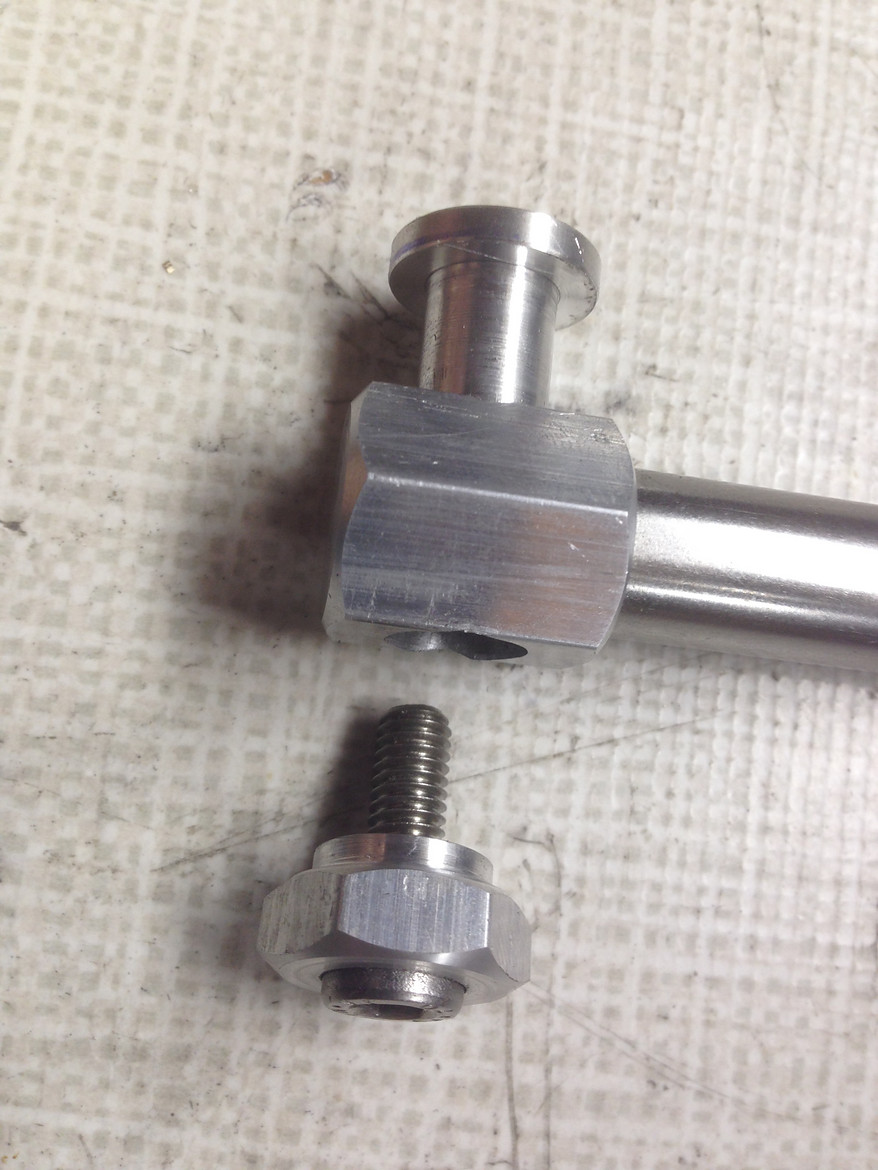 I also started on the brake pad holder. It is the most difficult part to make for me. And sure I messed up the first try. I had to learn that 12.85mm drill is too big if you want to clamp on a 12.7mm rod
But it camps well with one layer of paper warped around the rod
So I will finish the part searching for more problems, I did not think about.
And - while beeing scrap - it still makes for a good progress pic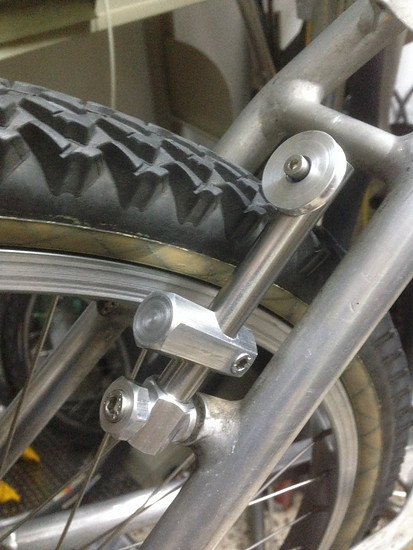 _________________
My bikes:
1995 Specialized FSR
,
1995 Ibis Szasbo
,
1992 BikeTech Hikari
, 1997 Klein Mantra
(pics)
,1992 Scott team racing
(pics)
, 1989 Kuwahara Pacer
(pics)
, 1992 Centurion Titan
(pics)
, 1985ish F.Moser jodler
(pics)
, 1992 Hercules Titanal
(pics)
, 1994 GT RTS-1
(pics)
,
1995 Klein Pulse
,
Current projects: 1996 GT LTS Thermoplast,
1992 Klein Pinnacle
,
1992 Marin Rocky Ridge
Ex bikes:
1992 Rocky Mountain Cirrus
, Cannondale
SM2000
, Specialized
Rock hopper comp
,