I am a hairy musician type who has been into biking since 92.
I have always loved natural wood and that started off at school and then into adulthood as a musician, as I am one of a few pro players of the didgeridoo. I teach part time and have been out of cycling since a road accident and theft of my bike.
I have more than a passing resemblance to James May of Topgear! and as you can see below I have gained some weight since my riding days when I weighed 11.5 stone.
I work for myself and I am also a composer of different styles of music to picture and other applications where music is needed. I released my first album (recorded 1999) after I got my compensation through....
here is me in ation at the Bournemouth International Conference Centre (BIC)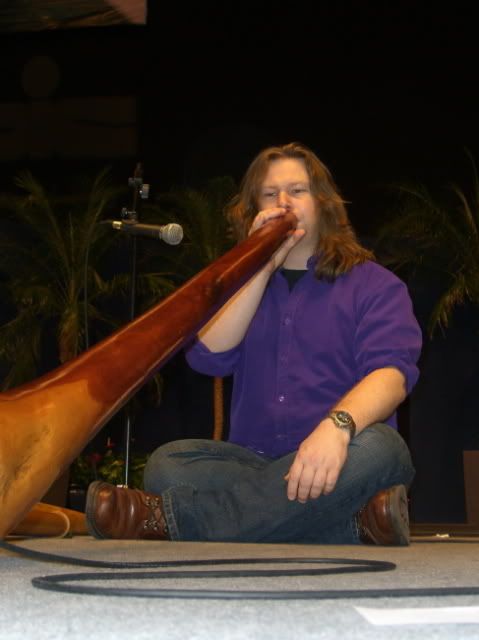 and playing slide didge. (like a Trombone)