Pickle wrote:
Just borrowing Mr K's FSR, but this (IIRC) is their oldest FSR design.....

yes and no
Mr. K's [nice build] is a 95, at least four years after the FSR was designed.
The first FSRs were designed in 1991 by Mark DiNucci using the Horst patent, and were essentially Stumpjumpers with the rear ends hacked off, and FSR rear ends bolted on. One linkage bolt about a inch above the BB shell and one about three inches down from the top of the seat tube. As shown in the 93 S-works Catalog: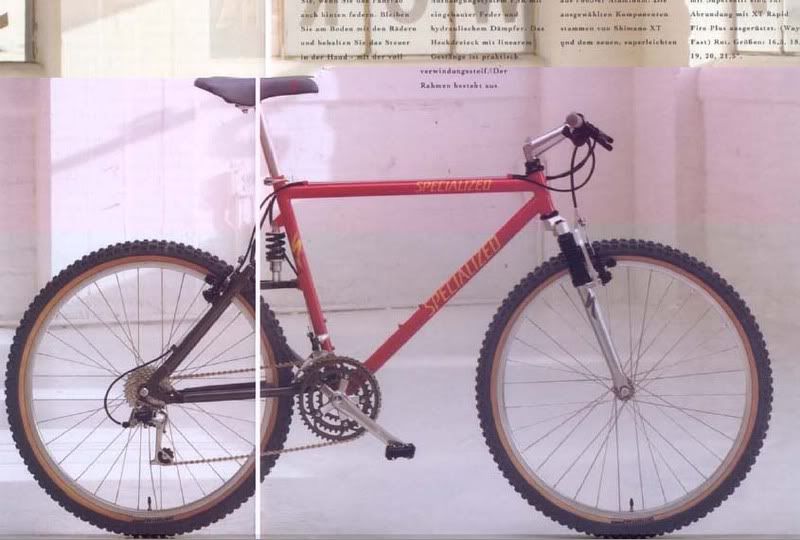 R&D of this design proved disastrous, and in 93 they recalled the entire initial S-works initial run when they broke. They eventually figured out moving the linkage upwards to eliminate the problem: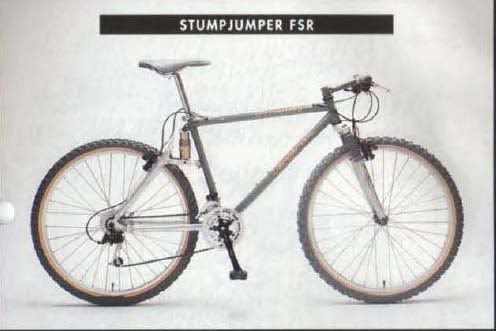 Keep going...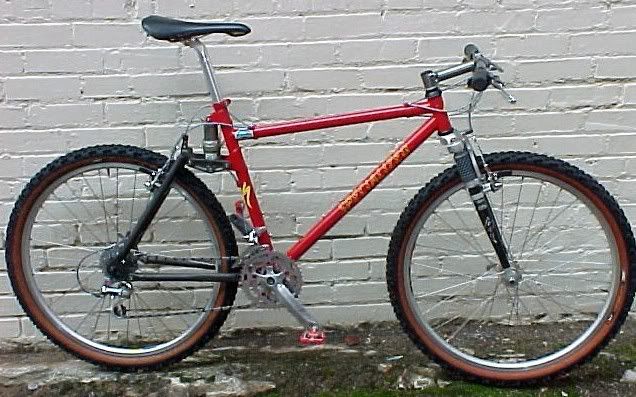 There!
The 96 Ground Control FSR was essentially the same linkage design with the shock moved closer to the seattube on the linkage. I think in 97 there was a model that eliminated the linkage all together and bolted the shock directly to the seatube
[seen in previous posts, but this was a lower end model. The flagship FS bike was the Ground Control AIM, which began the dark years of Specialized FS bikes [IMO]. Anyone actively riding these should be ridiculed on this forum immediately:
Vomit: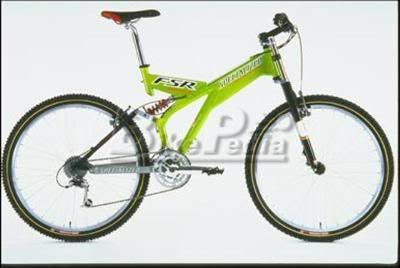 Puke:
Barf.