Hi Thunderchild,
Like this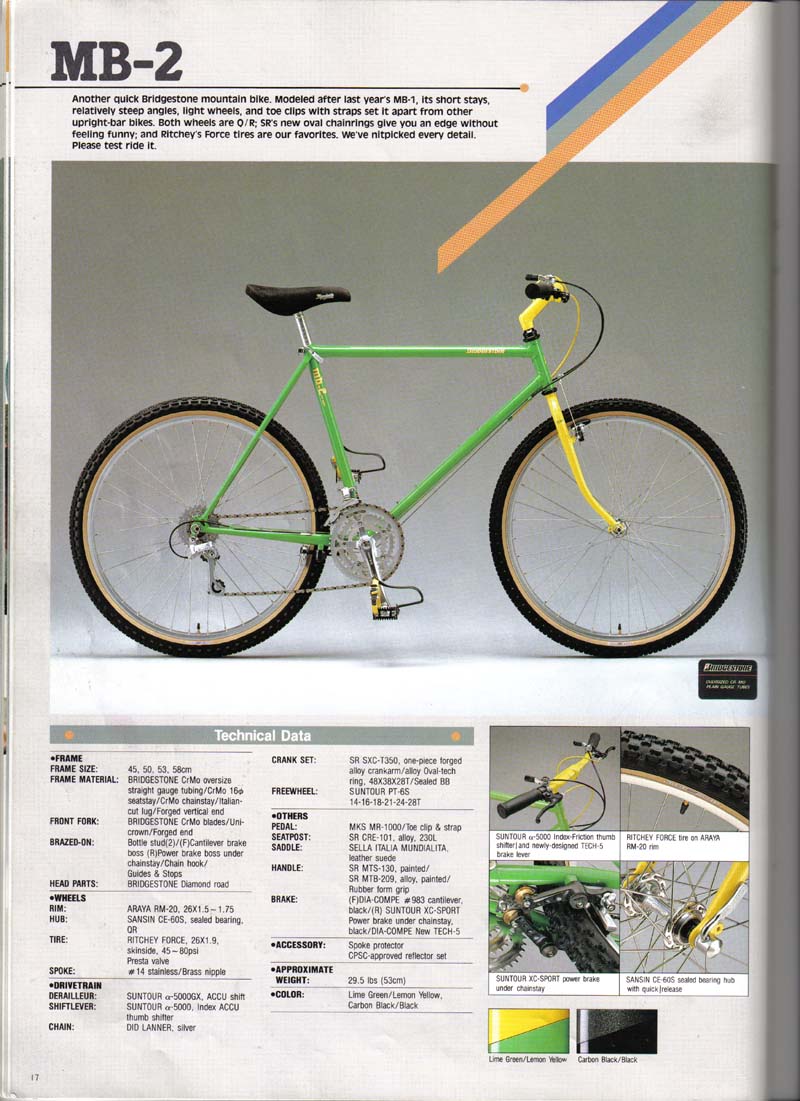 Sweet
This is how a proper bike has to look like.
Page from the 1987 catalogue. You can find all Bridgestone catalogues at Sheldon Brown's site:
www.sheldonbrown.com/bridgestone
For posting pics you could open a Photobucket account:
photobucket.com
Pretty easy ...and helpfull for posting pics everywhere you want.
Copy/paste the link you get from Photobucket in the forums and you are done.
- Melvin