hi....
have been thinking of parting with my zaskar frame...which has been in the attic for the last year or so....
its a 16" and is ball burnished and i have owned it since new (1992)
doesnt have the original decals but i believe these are readily available?!?
no dents but a bit of scratching in a few places....has dulled a bit but would polish up a treat....
only pic i have of it at the moment is this....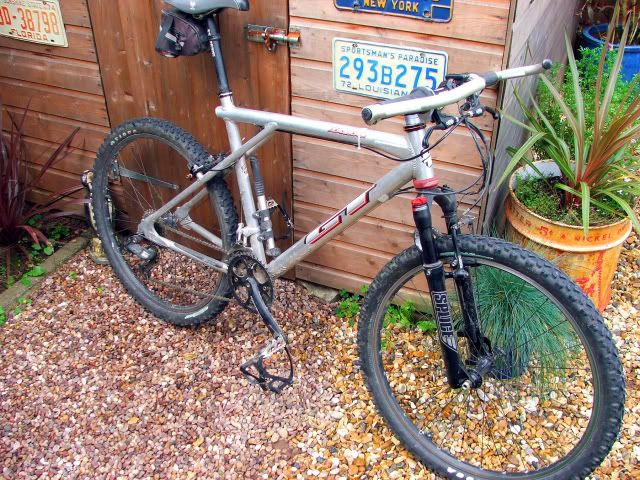 but the frame is now stripped down with just a bottom bracket still in place.
any ideas of 2nd hand value will be greatly appreciated!
cheers
jon