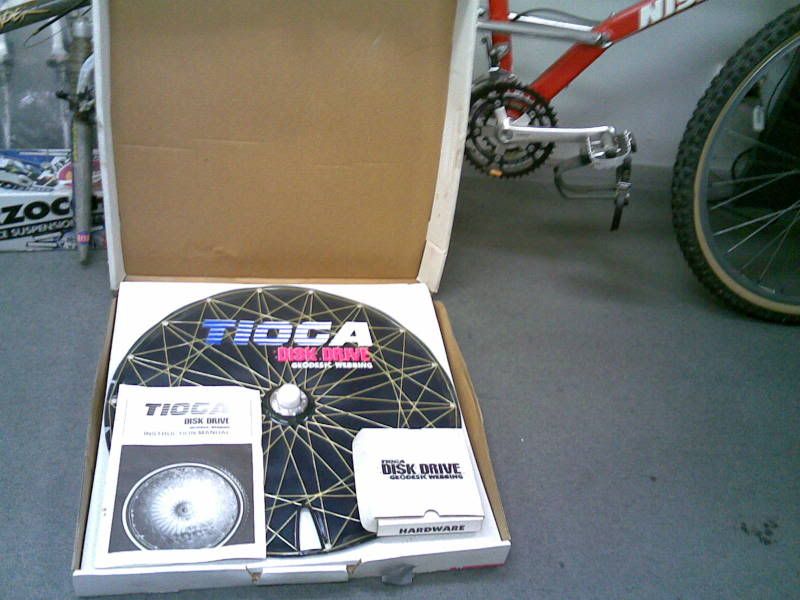 I have a new, unassembled Disc drive (yes, both side, and no, not the Pro model) with all the mounting hardware etc. The box was conspicuously missing the carry bag so I picked one up (new in box) on fleabay. I've also got a new, unassembled Mavic M231 HA 36h rim to go with the disc.
I was stoked to find the disc (and later rim + bag) but just can't bring myself to build it up! I know that this will be worth a mint in years to come and feel like keeping it aside for a looong time but also feel like it is going to waste sitting in my offce at work! What should I do?
Keep it?
Chuck it on Fleabay?
Post it here?
Aaaaarrrrrggghhhhh!!!
_________________
Wanted:
* '89 Nishiki Alien 17/19"
* Mantis Valkyrie-EC 18"
* Titan 1/2 Trac 18"
(Stay tuned to this channel...)
'89 Titan 1/2 Trac, '90 Nishiki Alien ACX (NOS, M735), '90 Pearson Kea, '91 Nishiki Alien ACX (M900),

'91 Haro Extreme Comp (M735)

, '91 Milazo Rock Comp II, '91 Mantis XCR-EC, '92 American Comp-Lite (XC-Pro), '12 Soma B-Side (650B), '14 Cannondale Evo Hi-Mod 1 DA9000, '15 Cannondale Trigger 27.5 Carbon 2 (XTR)