So what sort of price is my old Saracen worth (I thought I bought it in 94, but it seems it could have been 95).
It has full Deore V-brake LX 24 speed groupset - all working, although cables could do with a change.
Judy XC suspension forks with speed springs (for an 11stone rider), plus the old elastomers, but they look a bit sorry as they have been in a bag since I put the speed springs in.
Has X-Lite XC Riser Bar with WTB clear grips, Planet-X I-Beam stem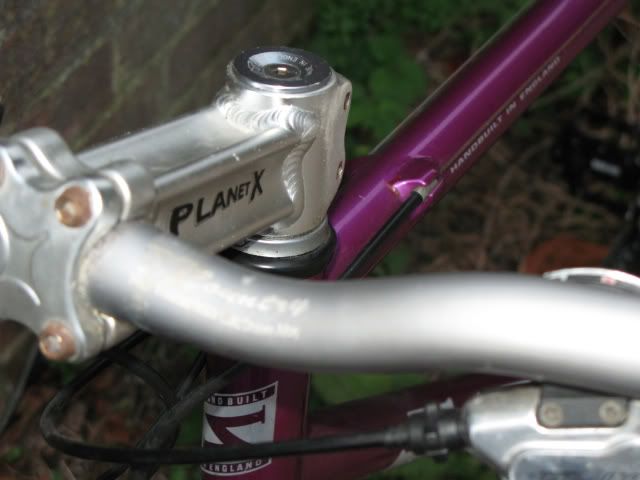 Bolts on the stem are rusting though
but am sure its only surface rust.
USE seat post.
Bike rides well - did have a slight issue with front mech/shifter when wife last rode it - but that I am sure is due to cables.
Has a Flite Titanium saddle of the 1999 era too which was on it before "the sofa" was put on for my wife to ride it until her new bike was delivered.
Pic also shows S&M flat pedals, but the bike has some Deore LX SPDs from the same era as well which seem to be in perfect condition too.
Are the parts on it worth taking off and selling seperately?