Quick idea on price please, decider on whether or not to sell to make space
Kona Cindercone frame, triple butted P2 forks, control center headset, Velocity stem, kona dog collar, kona seatclamp, kona fork canti hanger, kalloy seatpost, orange alloy bolt highlights all over. recently powdercoated and new decals fitted over top.
frame is a saved one, has a couple of minor dings but you'd have to really look and has a derailleur saver fitted as the threads were stripped, all works good tho
?
could also go as the whole SS bike I guess, LX M560 on araya CV7, sugino cranks, SS5 levers, near new onza tyres, nice rhino cnc canti's with cnc shoes (real) ................
?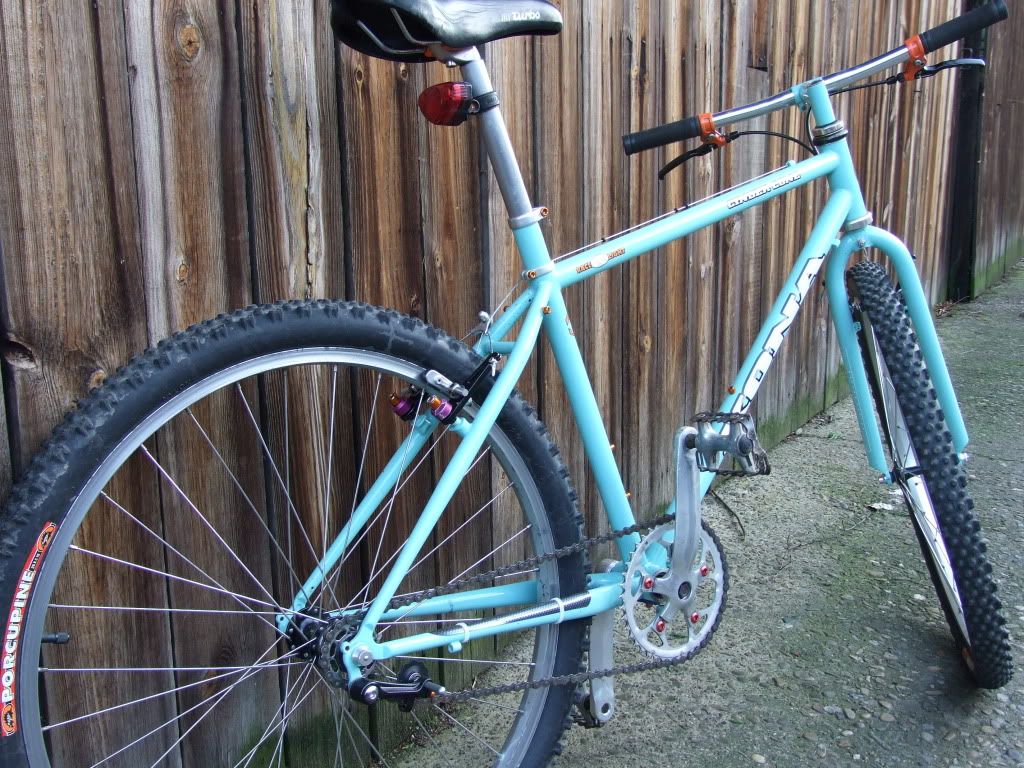 cheers
RBG

_________________
Stabled = 91 Browning Test unit - 87 Chas Roberts Snow Leopard - 88 Overbury's pioneer - 89 Bromwich - Dave Yates Diabolo - Mk1 Thorn Nomad - Thorn Raven tour - Dave hinde disc - frontiera 531 - Serotta Proflex - 92 orange clockwork - 86 Orbit Frontier - 85 F.W.Evans