Hi folks, this is the 94 19" P7 frame and F7 forks I got recently from ebay. I think I paid a bit too much at the spur of the moment, having decided quite hastily go for it. I've since got a Lava Dome that's going to be built next, and I've a larger, newer P7 on way, so have decided I'll probably pass this on.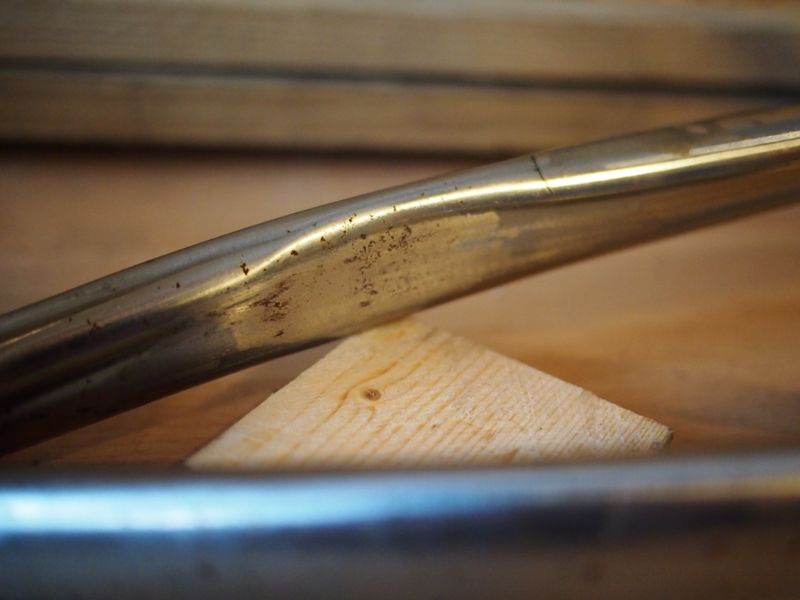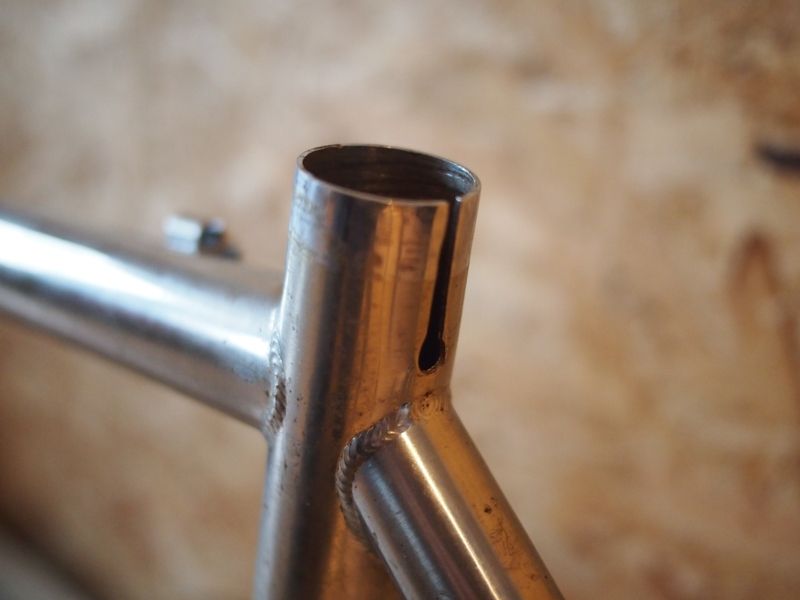 Sorry the post is a bit pic heavy, but wanted to show it's less than perfect state, and dimensions. It's got a fair bit of rust speckling and a PO has tried to get rid of this rather aggressively with a something abrasive, as can be seen on the chainstay in the 2nd pic. Also an undersized seatpost has been fitted seemingly, so the clamp area is a little constricted, though this is not very clear here.
Despite the speckles, the insides look clean down the holes that I can see in.
So... I am sure I paid too much, but of course don't want to lose more than necessary, so what are your estimations? I will possibly split, but worry that it may mean I sell one part and am stuck with a less saleable other part.
Dreading the packing and posting part more than anything!
Cheers, Jem.