Cycle:Recycle wrote:
Hi,
We have an Orange O in the shop. We have serviced it and it's ready to roll with semi-slick tyres.
Deore XT Bar Mounted Thumb Shifters
Deore DX Mechs
Frame in VGC apart from a bit of paint damage on the second picture below:
Any ideas on a Sale Price as we're unsure: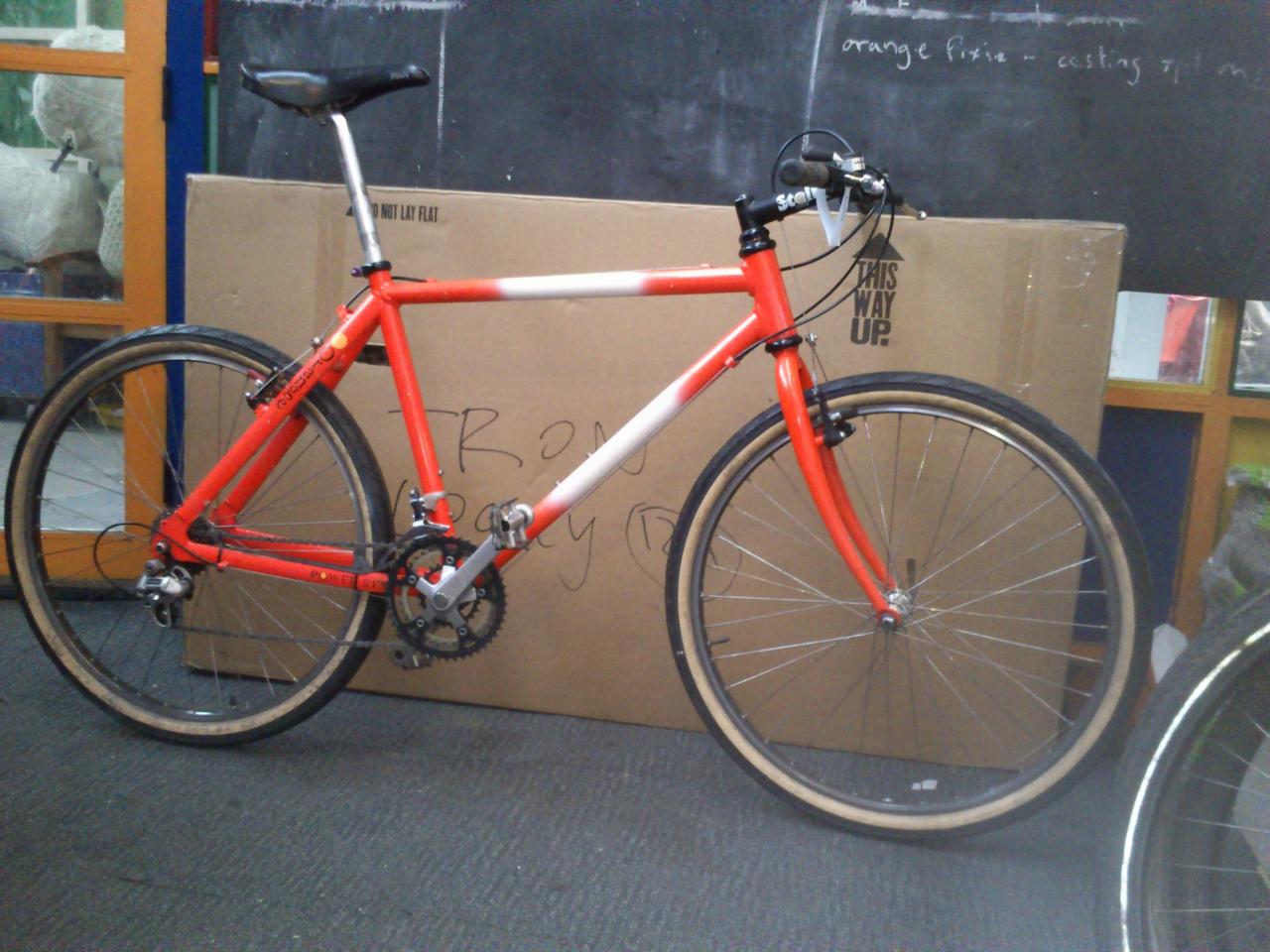 Thanks in Advance
The Aluminium 'O' is a funny old thing and just not as desirable for some reason then other early 90's Orange. Saying that, I'd say your orange/white is worth the same as the purple one as orange/white is the classic colour. don't think the purple one would see much more then £150 complete though, unless someone reaaalllly wants it. As was mentioned before, a purple frame was almost given away a year or so ago on here because no one wanted it.
Both bikes should find a home for between £100 and £150 but I think you'd struggle to get much more. Always worth a shot but don't be suprised if they don't sell.
As you know, I've expressed an interest in the orange/white so feel free to ignore what I say!