Hi all i am sadly considering selling my gt rts1.
Its a bike i built up not long ago just from a frame set i bought from the usa.
It has had new decals/rear end has been re sprayed and then built back to how you see it in the photos below.
The spec is as follows,
gt rts1 frame with noleen rear shock
rock shox mag21 sl titanium forks
control tech seatpost/stem/bars
black chris king headset
mavic 231 rims/m900 xtr hubs/dt b/butted spokes
m900 xtr front and rear mechs and sti gear changers
black cook bros cranks
tioga titanium rear cassette
smoke/dart tyres
onza ti barends
pauls stoplite mc's canti's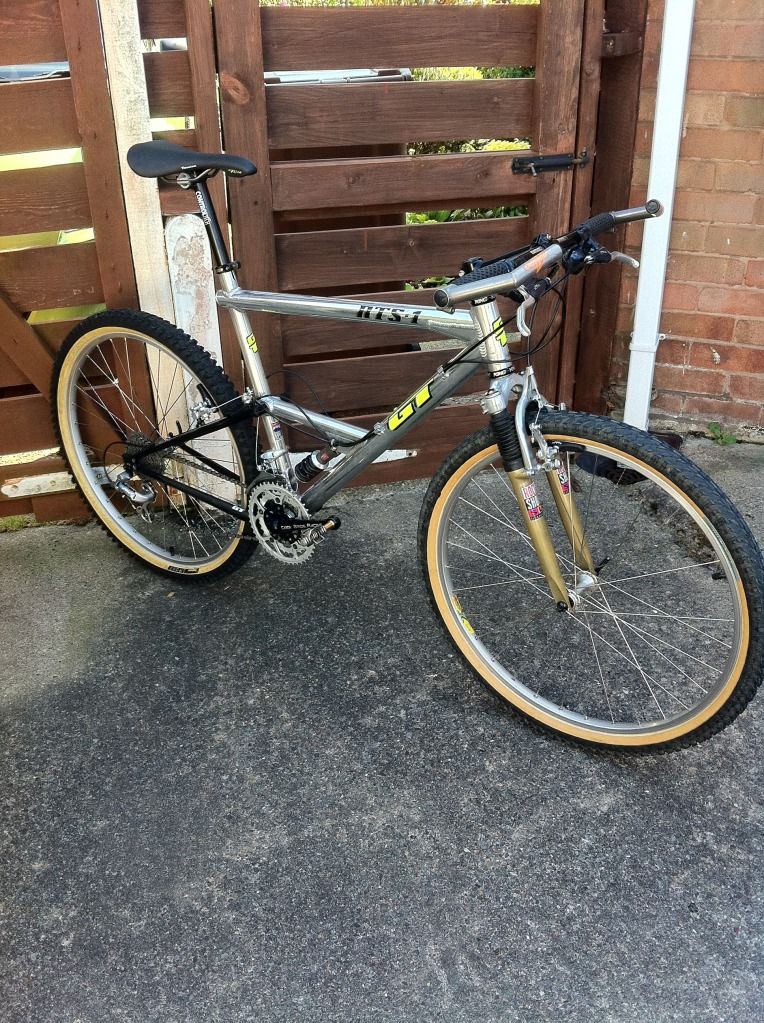 _________________
Bike's
1990 Gt xizang (finished 18/09/16)
93 Gt Rts1 (finished 28/4/12)
Another 93 Gt Rts1 (sold 11/01/14)
94 Gt Zaskar Le (karma'd 27/12/12)