roblobster wrote:
hey guys,
what would you say is the seat worth and the stem?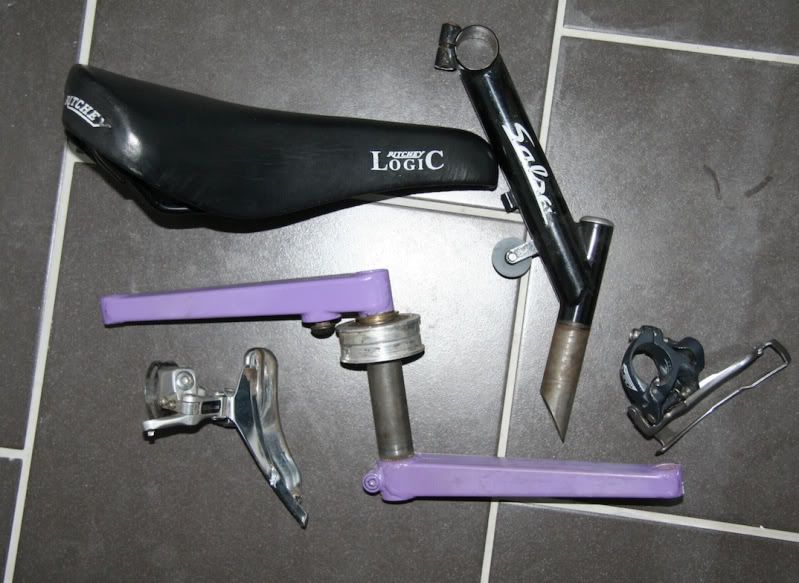 stem is missing its spindle and oh yeah, anyone have a rough idea bout the cranks? dug these out today and they were sold to me eons ago as bullseye which I reckon they are, just don´t have a clue what to ask for em?
thanks in advance!
That stem can get $$$ or not; I've seen them go both high and low on ebay. Missing the quill and nut is no big deal. I'm sure you will get PM's just from posting it here. I wouldn't take less than $75.00 USD for it. Could get more on ebay, if you want to deal with the hassle.
The same about the Bullseye cranks, except the dollar amounts change, anywhere from $200 to $500 for a mint set, complete with all hardware; maybe more, maybe less depending on these factors.