XT V-brake set BR-M739 incl the ST-M739 shifters from 1996 in a really good condition
Sorry for the bad picture but my ex-girlfriend borrowed my Sony Alpha camera and forgot to take it back from the hotel in Duhbai
these are the first v-brakes from Shimano,..
Got to be worth something right?
Do not use them so i want to put them up for sale ut do not know if i should ask for 10 euro or 100 euro,...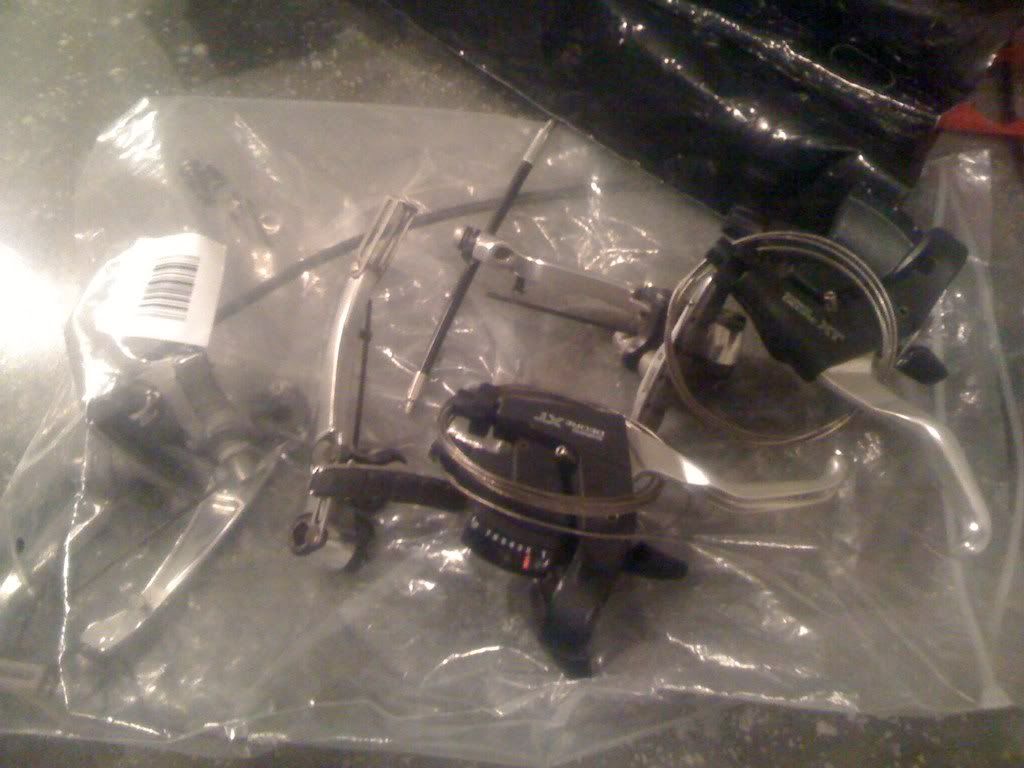 info found on sniperworks site,..thanks!
http://members.home.nl/children-of-the-korn/XT737.htm
I paid £20 for a full set of the brakes with all the pads and hardware a few months ago but they have a bit of wear in the bushes (i still like them though and they work fine) so if the set you have are really nice i think £30 would be fair, roughly the same amount for the shifters.