d8ean wrote:
after thinking about doing the bike up, and getting a head ache (not got the time or the tools to do the jobs)
might flog my bike
LTS 1 - Spin
frame is in great nick, few marks on the decals, front forks are knackered (elastomers gone)
wheels are fine
new tyres
rear shock seems fine
any ideas on what it would be worth??
would go towards a new bike i think......
(unless anyone is willing to take ona new project and re-pair it all for me?
)
The wheels are the most valuable part of that setup if they are in good shape- they regularly sell for over $400 as a set here in the states.
The XT bits would sell for a good price as well.
The Frame could also get you back a bit of loot if the right person happens to see it.
Put the fork up for sale as "parts"- someone will buy it.
the-nasher wrote:
This is my '94 Clockwork STX - it's in as new condition as the original owner never used it. It's just too small for me, so I'm thinking of selling. It's a 17" frame, was on ebay listed as a 21" frame.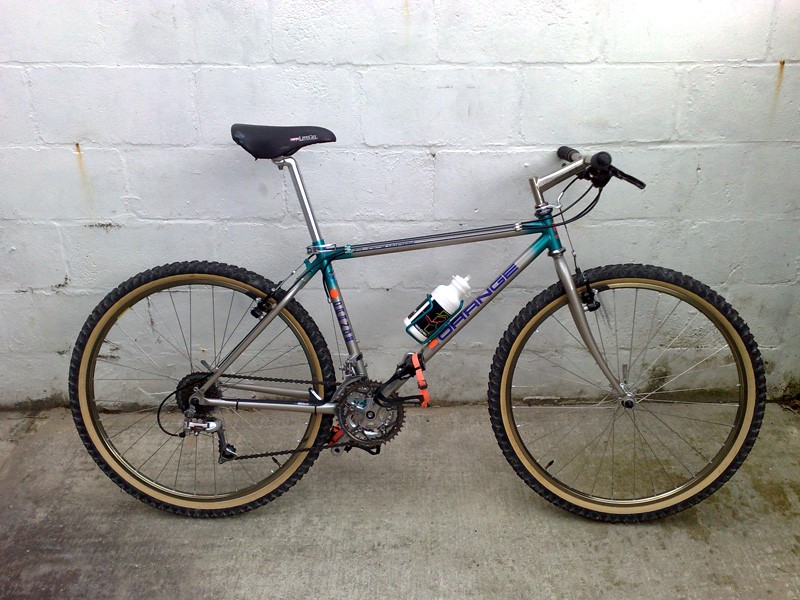 It's a low sepc, but it's in such good condition I just keep looking at it! If it's not worth too much, I may as well hang onto it
That's a great looking bike, though it's lowend, still have some valuable parts depending on what you paid for it- you could make that back by parting it out. I would be tempted to keep it. Love the LX pedals.
Foolzgold wrote:
Havent got a clue about this bike, Its my neighbours Diamond Back Vectra Comp, dont know what year?? May be you guys can enlighten us . . . Anyway he has just had a bambino and he wants to let the bike go
It looks like its just come out of the box even the tyres are clean (Which i gave him stick for
) Any ideas for a good price? Would anyone here be intersted?
Not worth much, if anything- it's one step above a department store bike, and probably weighs just about as much. Stick it on ebay with a modest reserve, and hope for $75 to $125 if the buyer will a local pickup...guess that translates to about 180 GBP