Hi,
New to these forums and I am no bike boff, so please excuse my ignorance when describing my bike
I originally purchase a GT Karakoram (triple triangle) around 1993-95, although I cant exactly remember, sorry. I was hoping someone would be able to tell me more about it.
It cost around £800. I purchased from J E James cycles in Sheffield. For the first 10 or so years of its life it was stuck in my garage not being used. Then It was used for a couple of years before being covered up again until 2 years ago. Since then I have used it to commute to work (around 8 miles a day)
Its in very good condition and all that has been changed is the brake pads and 1 gear cable. Everything else is original, even the tires!! Although one of them needs replacing now. It has a couple of scratches on the frame and the seat on one side is a bit worn due to me propping it up against a wall but other than that its in good condition.
I have now decided to sell the bike as I want to get a hybrid (looking at Scott Sportster P1).
A colleague of mine has a husband who races and knows a lot about bikes. He advised me to put it on these forums as he couldn't believe that the bike was in such a good condition for its age.
So any advice on prices would be appreciated. I may put it on eBay or sell it here if possible so any people interested let me know.
Should have cleaned it before taking pictures as its a bit muddy but its been raining for flamin days now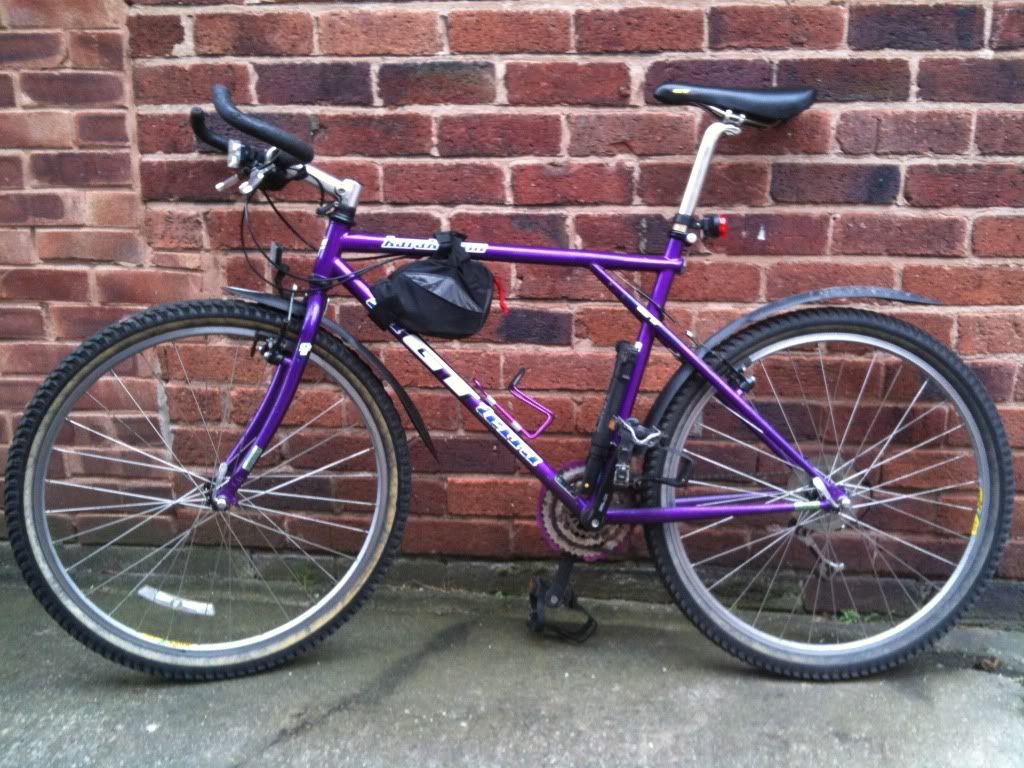 I have other pictures if anyone wants to see any more