richi78 wrote:
Thinking of turning to the dark side and getting a road bike, and given that I have only ridden my Hot twice since I built it, I think its best to pass onto a new owner who can appreciate it more.
So - will likely be stripping the build down and selling all parts individually.
Question is, any ideas on what to ask for the frame?
Here is a pic of it built up.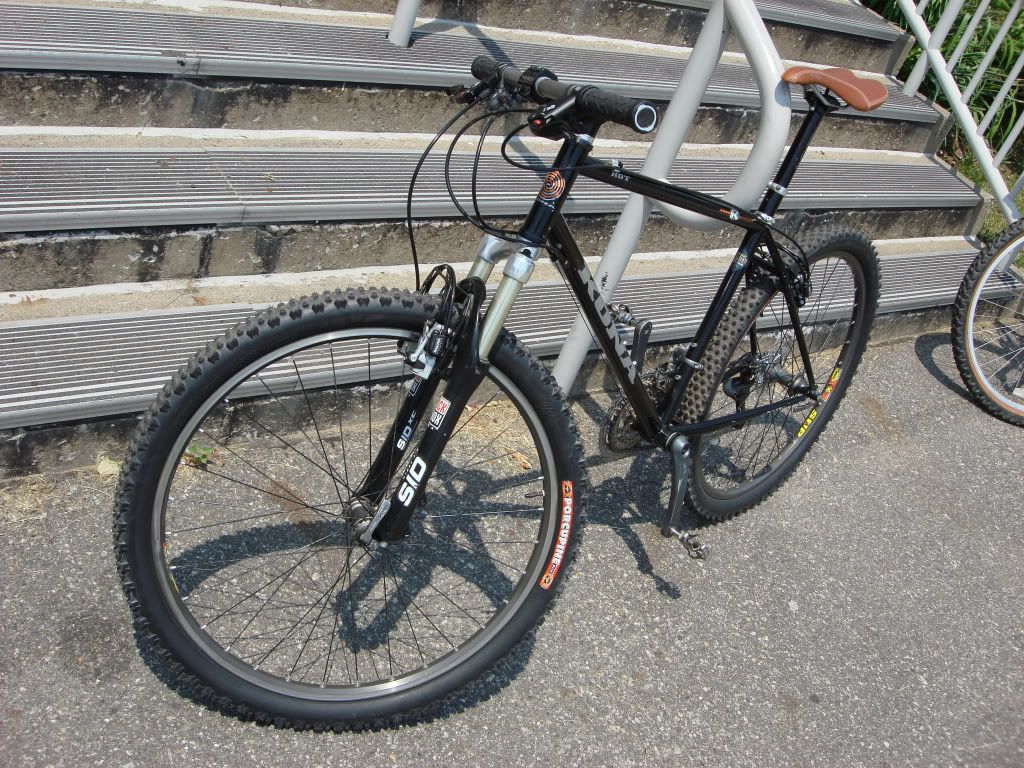 Would also be interested to know what people think the forks are worth too.
if that frame was just a couple sizes smaller, it would already be gone. At the price you bought it for, you'll come out ahead for sure. List it at $500 usd, and take $400 if no offers come along after a while...so $400 to $500 range, especially if it's as clean as it looks.
big.eck wrote:
how much is a 1/18th chris king ano green headset with 1 tiny bit of cable rub worth these days ?
no logo would be worth more. This one, about $75 to $85 usd, but if a couple people really want it on the bay, it could go much higher.