bit of background before you all tell me to attempt something else
, I'm an automotive engineering student with a bit of a crazy liking to building bikes, to start with bolting components to frames was enough, then wheelbuilding took my fancy until this summer I built a carbon frame from almost scratch
clicky
, but I've always admired the old Yeti C-26, and especially Tomacs drop bar one!
Image credit to whoever owns it
So my idea was to attempt to use the same or similar methods (with more modern epoxies/bonding methods), as was used on the c26 to mod an old scot summit I have with a dented top tube into a modernist drop bar monstercross tribute to the mighty c-26 -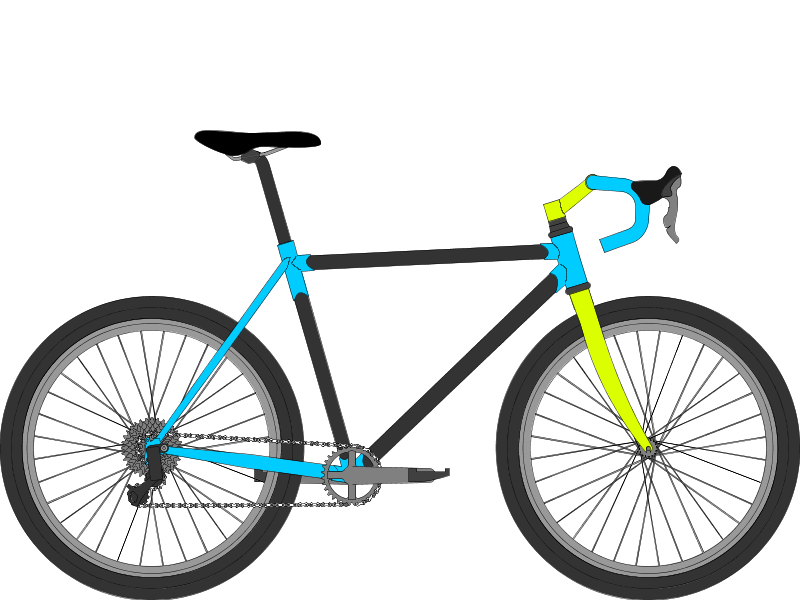 Image credit to me on bikecad.ca
But I have a few questions, which if there are any experts (or ex yeti guys
) out that would be willing to help I would be eternally gratefull...
(1)
-on the originals where were they most likely to fail?
(2)
-how did yeti bond the tubes? (resin type? rough gap between tubes and lugs? any extra reinforcement used?)
(3)
-of the originals does anyone know of any that are still ridden hard and surviving?
(4)
-dimensions of the seatpost - any chance of a fag packet sketch on how that section worked? (odd question but I'm working out how I'm going to do mine based on an old frame with a 26.6 seatpost)
If any of these things I'm asking are still yetis intellectual property I can be discreet if you don't want to post of the forum feel free to PM me
I'm planning on building this up with a gear hub for simplicity but short term/for testing it will be run with a 1x8
_________________
2010 Specialized sport Allez -- 2003 Alan Cyclocross bike -- 1997 Scott Summit Drop bar SS campus bike --1994 M-Trax 2000 Ti -- 2013 homemade carbon frame XC racer
clicky