Im in dorset for my dads 70th birthday and took a look in the shed..
..and i found this: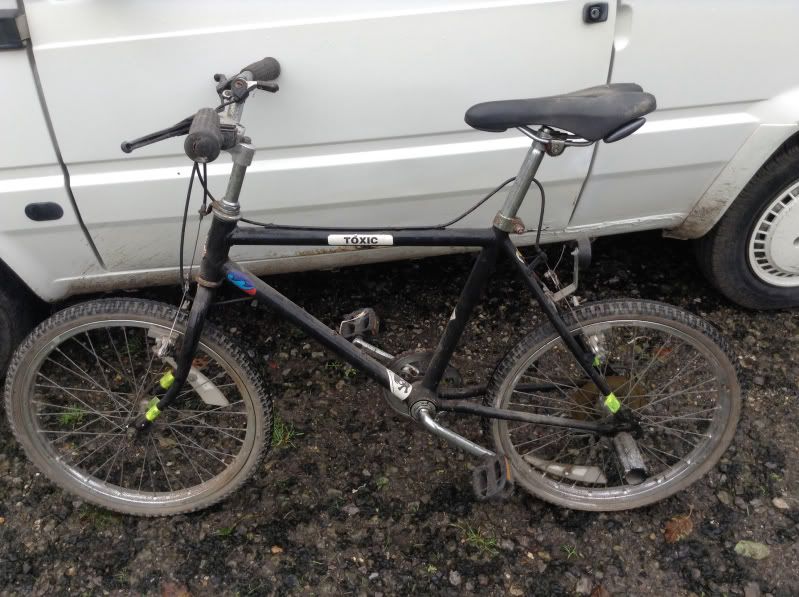 Any idea what it is?
I remember painting it in red primer and then black hammerite about 15 years ago. Put some stickers on and some pegs. No idea where it came from originally, bur its been around for ever.
It has a SR stem 422 and nice dia compe 981 cantis. Wheels look like the regulr mid 80's bmx steelies but with a five speed freewheel and a wider axle.
Horizontal drop outs..
Cheers,
Matt