Picked up a Giant ATX990 this week with a set of Judy XC. Pulled the Judys down to see what shape they were in and surprise ........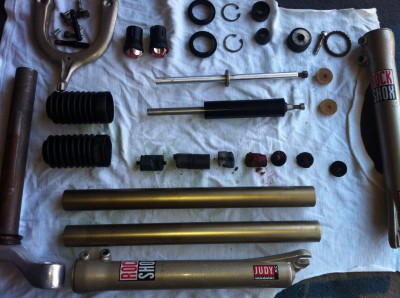 Check out the awesome condition of the elastomer stack .....
That was all that was left. The rest was just black dust !!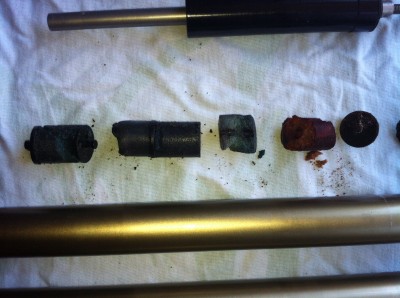 _________________
"train to race and race to win ... but have some fun along the way"

1988 Mongoose Sycamore - 1995 Parkpre Alu Max - 1992 Giant ATX 760
1992 Marin Muirwood - 1989 Giant Boulder 500 - 1994 Shogun Trail Breaker
1993 Shogun Trail Breaker - 1994 Giant ATX 990 Tomac - 1996 Giant Sedona