What tatra said sounds most likely, but didn't actually check that on the original set-up. All parts there were NOS, so wear wouldn't have been an issue just poor quality. By this point I'd found some Tange parts further back in the cave, at least they have a name so I guess a period upgrade! There's a gap above steerer with this set. Had a quick blast down the Chocolate Path (notorious local loosener!) one quick adjustment & back again throwing in a few more cobbles & curbs seems fine now.
Also found this: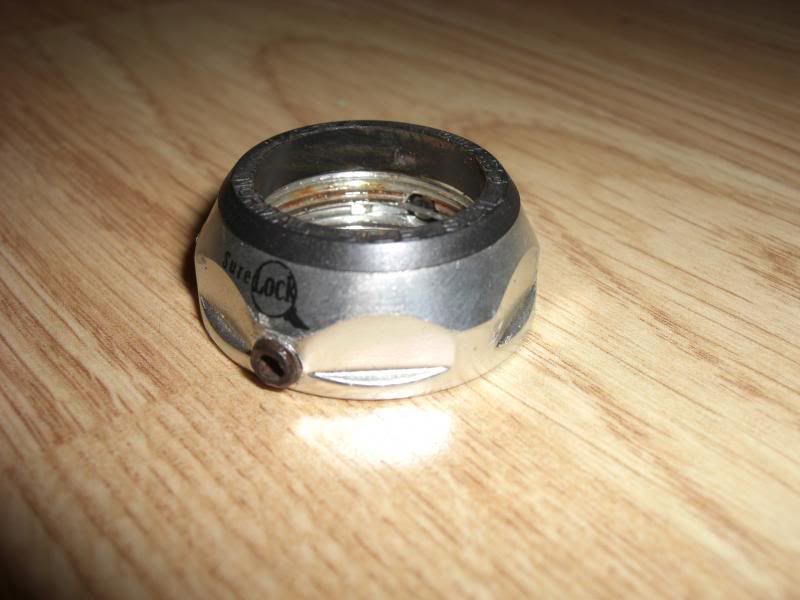 Top nut with 2 opposing grub screws & a spring wire around inside the thread. Has FSA logo on the seal, think it came off a Giant road bike. Would it have worked? Any experience of these?

_________________
Not all my bikes are fixed.