My mate of old sent this to me on facebook. What a blast from the past!
It was taken on the saturday of the Cheddar Challeng in 1994 I believe, the day before the XC race. If my memory serves me correctly, it was the final year I raced in Youth category. I was going really well until the lower jockey wheel fell out of my mech & I had to run the last mile or so to a 13th place finish. Well gutted but highlyu chuffed at the same time, in a field of 200 youth entries.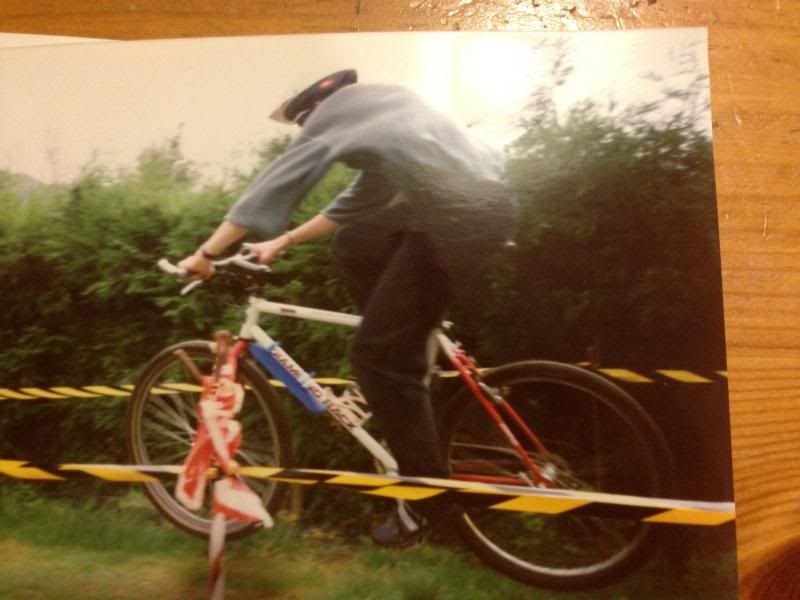 Bike is my much loved 1992 diamond Back Apex that was repainted by Argos cycles earlier in 1994 as I'd almost ruined it through riding the nutts out of it.
_________________
Riding:
Cannondale R800, Thorn Enduro-foco
Hoarding:
Orange Prestige, Ozone Oxygen, 92 Klein Rascal
Totally biased, the best bikes in the world are:

90' Raleigh Mirage

91' GT Talera

92 Diamondback Apex

95' Mongoose iboc zeroG

97' Voodoo Erzulie