Two hands, weak fingers, no tools, no scratches ...
I finished swapping over the rear mech, I couldn't use the Ti pulley as the bearing caps were wider (maybe 7 or 8 speed or something ?), I will need to replace or modify them, shame as they have just been anodised ...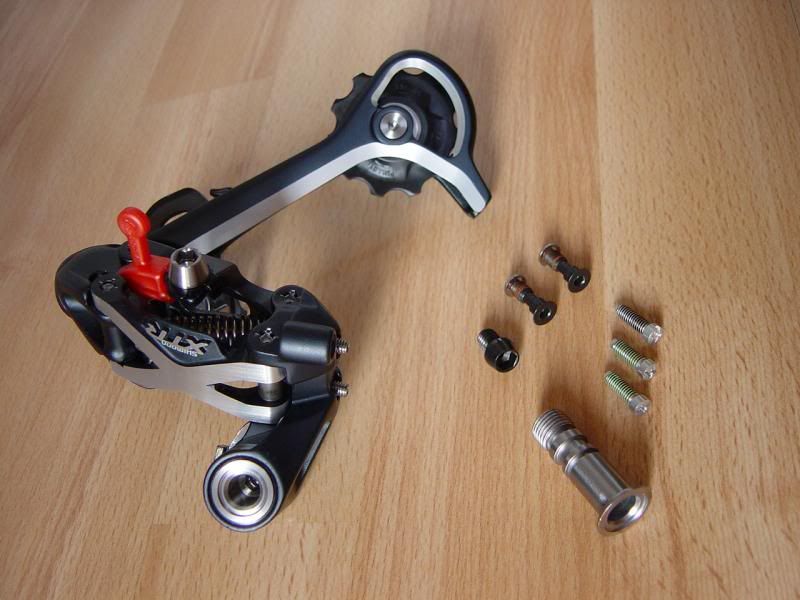 All Ti bolts were spun up in the drill to put a nice brushed finish on them
Mech bolt was the swapped in the same way as I did on the Bear Valley :
WD Pro wrote:
Although I had changed the bolt to a Ti one on my old 735 I couldn't remember how I changed it (20 years ago
) and tales on here of them being a pain and needing pliers etc didn't sit well with me, especially as it would be put back together after being polished up ...
Well a bit of thinking and it was actually quite easy using a long bolt screwed into the angle of dangle hole :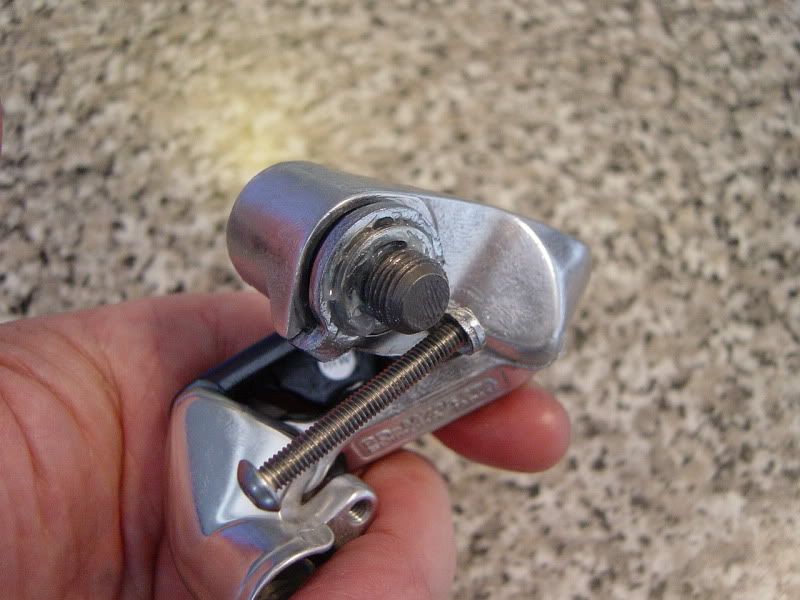 So you can twist it quite easily and hold it down all with one hand :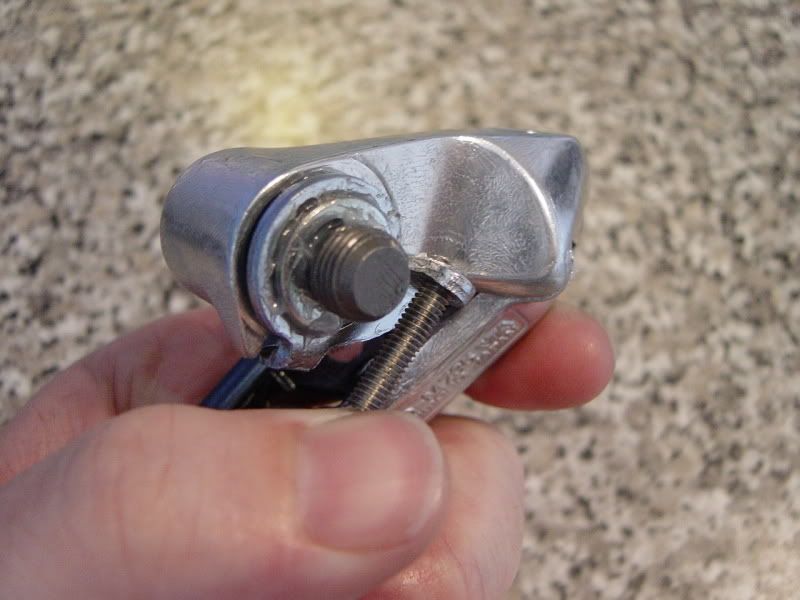 WD
WD