Quote:
http://www.roadbikerider.com/cycling-sc ... al-strokes
Interesting, so, just get on with it and stop worrying.
Quote:
It's not same with toe clips they're just too loose.
Track cyclists still use toe clips and straps.
Also, in years past, you would use toe clips and straps in combination with cycling shoes that had a cleat on the bottom that fitted over the rear edge of the pedal cage. This made it impossible to pull your foot off the pedal without first reaching down to flip the tap on your toe straps to loosen them.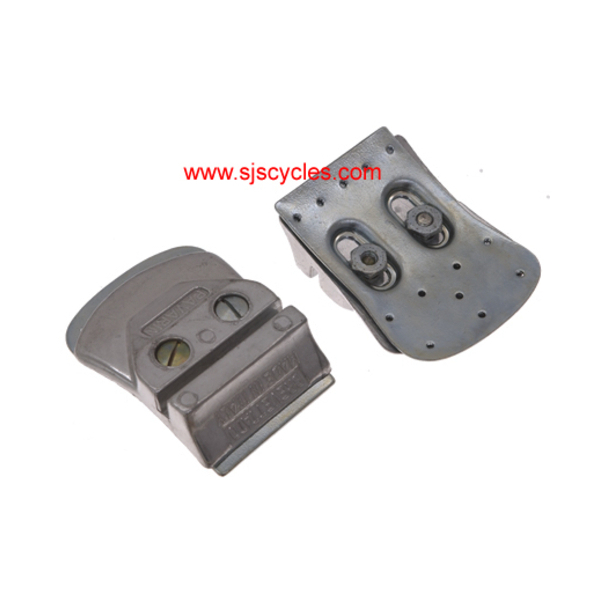 Traditional cycling shoes had a fairly thick, solid leather sole with a steel shank within it to make them completely rigid. You'd ride a few miles without shoe plates, until a line was pressed into the leather by the rear of the pedal, then you would nail on the shoe plates so that the slot lined up with the line to make sure your shoe plates were in the right position. Later shoes had a plastic sole with a bolt on cleat, similar to the way clipless cleats are bolted on to modern shoes.