I'm into retro bikes because:-
* I stopped riding regularly aged around 19, having tried in vain to find tracks near my uni that would be worthy of my MTB and my time. My bike collection was frozen in time from then (1997) until a re-awakening in summer 2013. Not being settled in a permanent job yet, I wouldn't feel comfortable buying a modern 1000 quid bike and risking damaging it as I transport it around the globe on airlines (my retro bike has mostly survived its travels, with the exception of a few easily replaced plastic parts).
* My 96 rigid steel frame rides beautifully, is lightweight yet strong, and functions very well. I have no reason to mess with this formula for the time being. I also worry a comfortable 29er may be faster, but would feel soulless to ride.
* Great value for money.
* Easy to fix. I learnt the importance of this when I needed to get my retro bike shifters fixed in a village in the central Mexican highlands a couple of years back. The mechanic would be more accustomed to working bikes like that used by Nacho, I think.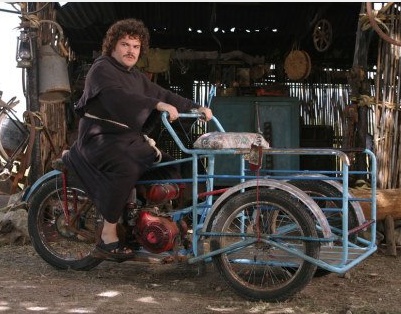 * Retro bikes can turn heads - sparking curiosity, respect or derision. Overtaking (or keeping up with) riders who use modern bikes is a guilty pleasure I have.
_________________
Salsa El Mariachi build thread
I cannot lie. I love Dynatechs and British steel: