Excuse the idle, hot afternoon post...
I don't think anything looks 'right' on an STS.
I'm thinking of running LOOK Fournales, but with so many wrong angles...
You always get that gappy looking back end with a 'too steep, had a nasty accident' front.
Whereas Leaders look classy (but definitely not period correct
) on pretty much anything:
AMP, not bad, lines are better but spindly looking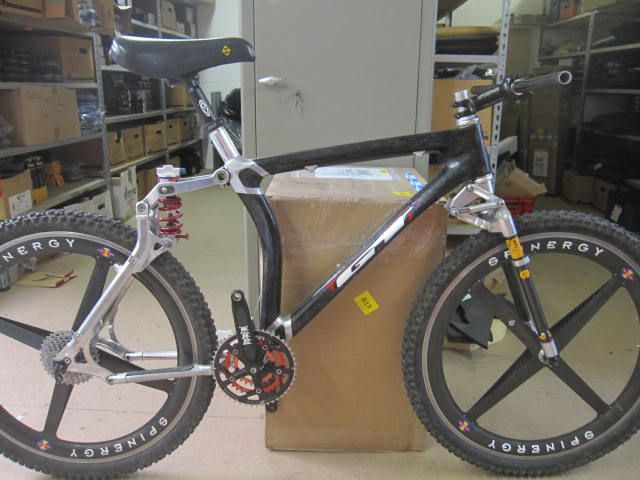 Straightish telescopics (Magura) look pretty good, but a bit tame:
Hurrycat Vorace...now you're talking
But you can't have them...
So maybe a nice set of Rock Shox would be best after all
I wonder if we have the same taste in drink and women, too?
All the best,
_________________
Dan Chambers/danson67
Pause, take a breath and ask yourself: "What would
Rast
amo
use
do?"
New in the quiver:
Danson Pinion P1.18 hardtail