More than 25 years ago I bought this bike from a cousin who brought it back from Germany
Never really used it as I could not trust the brakes and at that time, I was not well versed in bike mechanics
so it has been sleeping in my father cellar from that time on.
I decided to dig it out to try to rejuvenate it.
Luckily I discovered it was with 26 inches wheels.
So a pair Schwalbe big Apple later ( they were sleeping too in my parts trove) here it is !
I wonder if german retrobikers can help assess what it is
as
it is surely a frame designed for 26 inches wheels but with "road" brakes . They bear the make Altenburger and they are pretty close to useless as even with new brakepads, they hardly deccelerate the german "panzer" which weighs close to a ton
It has Beretta enormous steel rims - did not know the arms manufacturer was also in bikes ??? I actually wonder if decent brake pads for steel rims can still be sourced
a sachs huret rear derailler
a shimano front
and sachs huret derailleurs commands
the bar is probably nitto
It bears some "Mustang" stickers
Its a 5 speed rear hub
so I wonder
Has this bike been reequipped ? it has no cable stops but do not seem to have been deprived of it
is it a sort of german "citybike" of the 80's but designed with 26 inches wheels?
It had fenders I took off - and still has a dynamo
The bottom bracket is very high ( the frame is a 50cm seattube length and 57cm toptube length)
let our german friends recall their memories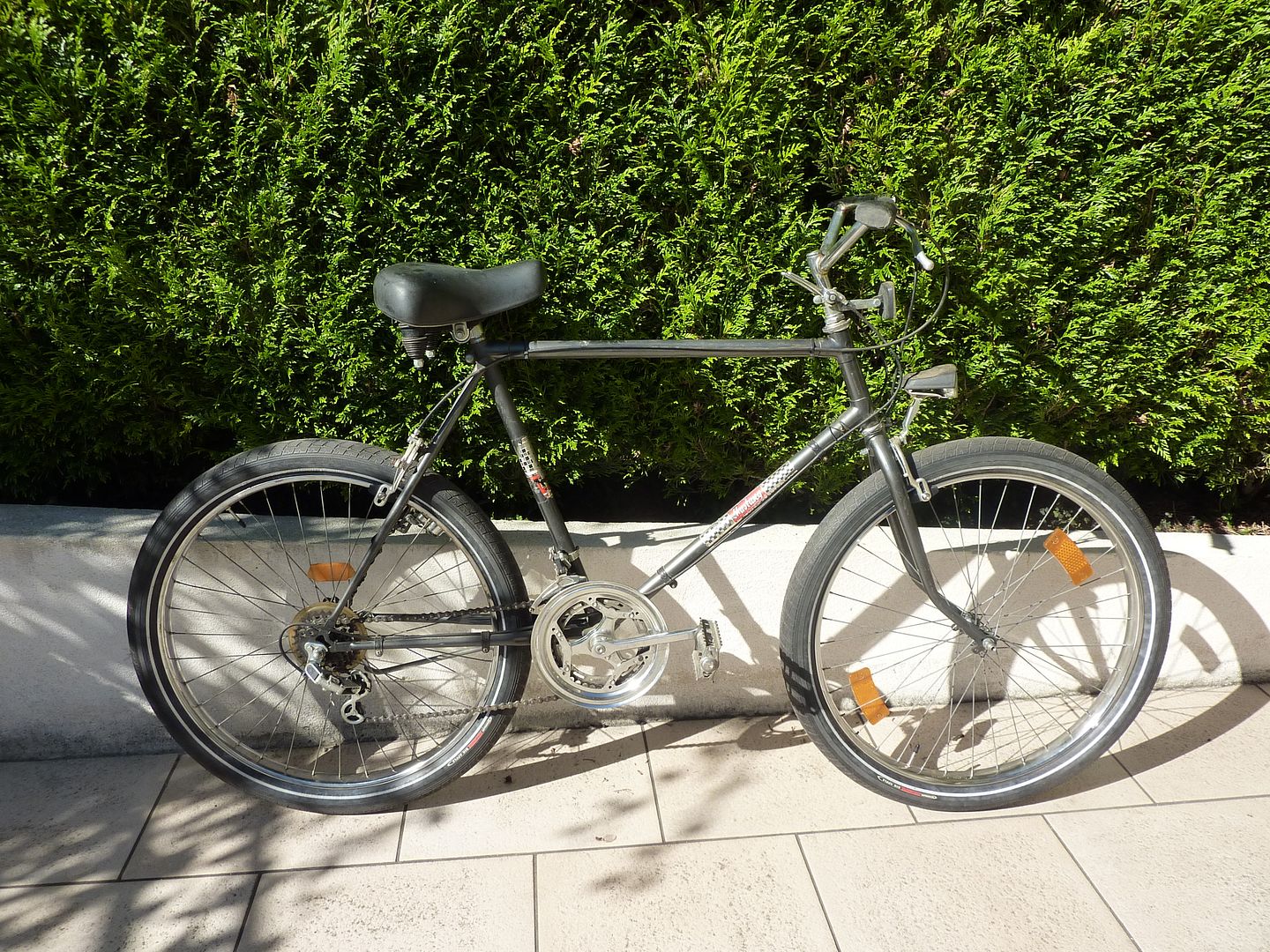 _________________
Serotta Max 853 to be "MTB politically correct"
and now having been bitten by the vintage roadie bug ! is this serious doctor ?
the roadie being more on the "randonneuse" side !