Quick update for anyone interested. I spotted a NOS Kalloy 29.8 seatpost on eBay (quite a rare size) and picked it up for a tenner so I decided to try and get the shim out after all.
As Paddy suggested I equipped myself with a flat-head screwdriver and, for good measure, a big old chisel that had no edge to it anyway. Wasn't getting far with the screwdriver and thought if I could get theend of the chisel into the notch on one side and the side of it into the other notch I could get some leverage for twisting the shim.
Well whadyeknow! It wasn't fused after all and started to twist. Eventually I got enough to grip with plyers and the rest is history!
Seatpost fits a treat and its mahoosive so I'm thinking this bike might fit me after all
Here's some pics
Shim part way out
Then I remembered to get a shot with the chisel (obviously by then it was no longer needed)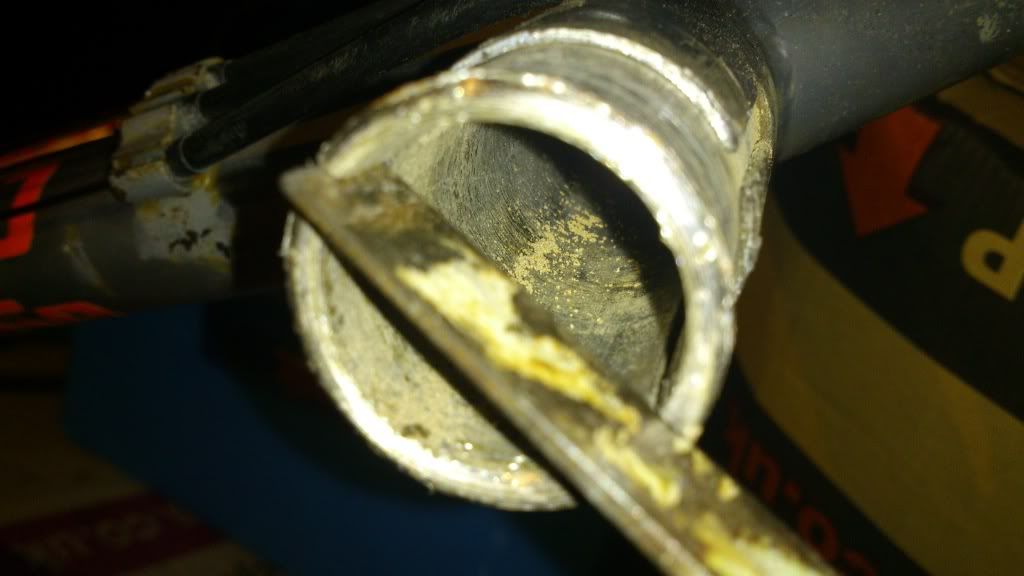 Twisting it out with plyers (in case you just couldn't imagine what that might look like
)
And it's out!
Seatpost almost as long as seat tube!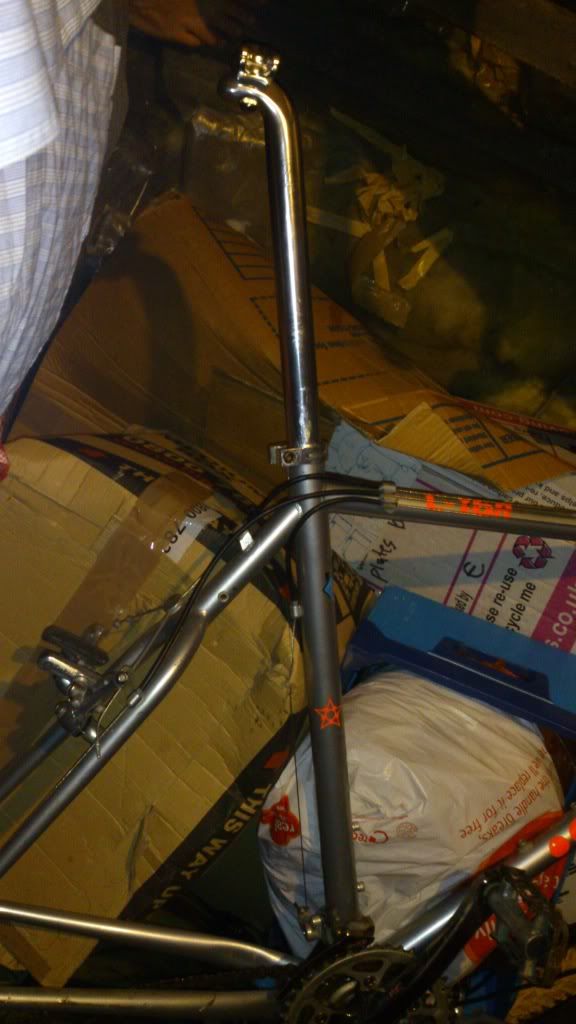 And it is up to min insert - you can see the grease line