nausea wrote:
Just got a pair of these a few months ago...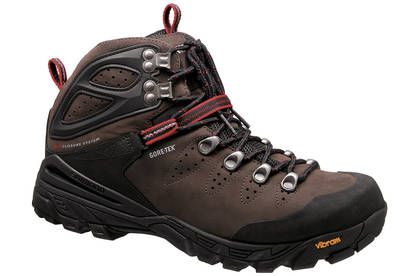 Shimano MT91's.
I LOVE these. They were pretty dear at around £130 but as far as I can tell, these are the only truly walkable cleated Goretex hiking boots around. Essential for me as there is often a fair bit of walking/carrying the bike involved when I go out so I don't have to worry about wet feet or cleats crunching against rocks too much anymore. Much more ankle support/protection than my old shoes too. If they ever wear out I'll be getting the exact same boots to replace them!
I got some of those last year ( a roady shop in Harrogate did them at about £85).
not quite as warm as I hoped but other than that well happy, I bought 2 sizes (metric) too big so I could fit in some thick socks and the fit is spot on , seem pretty waterproof and I used them all last winter and spring.
Matthew

_________________
Retro :1991 Muddy Fox Alu Pro owned from new n retired due to crack
95 Orange E3 , gone but not forgotten .
97 Kona Lava Dome now with disc mount and painted pale pastel green. Now gone too.
Cotic Soul MK2
Cotic Soul 275
Stroppy old git