Thanks - the state its in is probably flattered by those photos, there is a quite a lot of work ahead. I'm now having one of those "why on earth did I start this..." moments.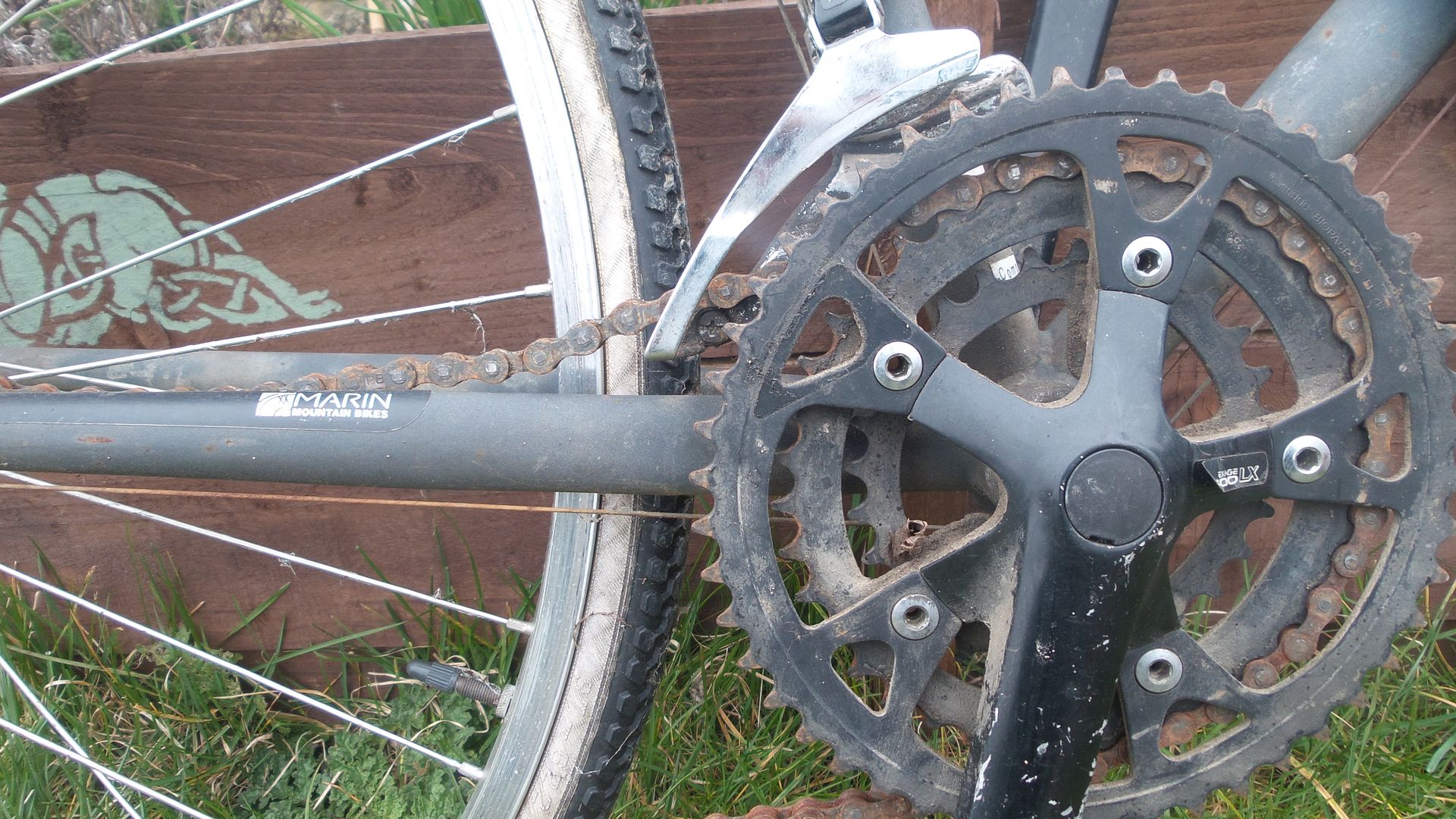 I've Started to strip it back for some kind of resto - it had the most stuck stem I have ever seen - ever, nearly exhausting my entire supply of WD40 AND GT85 and brute force. Now that everything is apart, I can see F+F only are superficially rusted and the wheels just need lot of cleaning and relube.
Theres some surface rust popping up through the paint of the frame which kind of spoils the Zolatone. I'm actually thinking I might dust over the zolatone with grey Hammerite stonechip that I have brought in a big rattle can from Halfrauds yesteday, and tried a test area, and it is a VERY near match. I want to keep as much of the decals as I can - wondering if I might be able to mask the decals off to lightly dust some extra paint on.
Cue an experiment that could go very badly wrong.... I don't really think this is a bike that many would throw a lot of money at (lovely as a new set of retrodecals from Gill_m would be)