Hi guys,
Long time reader first time poster! Love the site, but have haven't had a retro bike to post about.
I picked up this beauty today, just looking for advice on what upgrades would be appropriate. Even though the forks look great with the matching purple, but the metal on metal crunch under breaks kinda puts one off.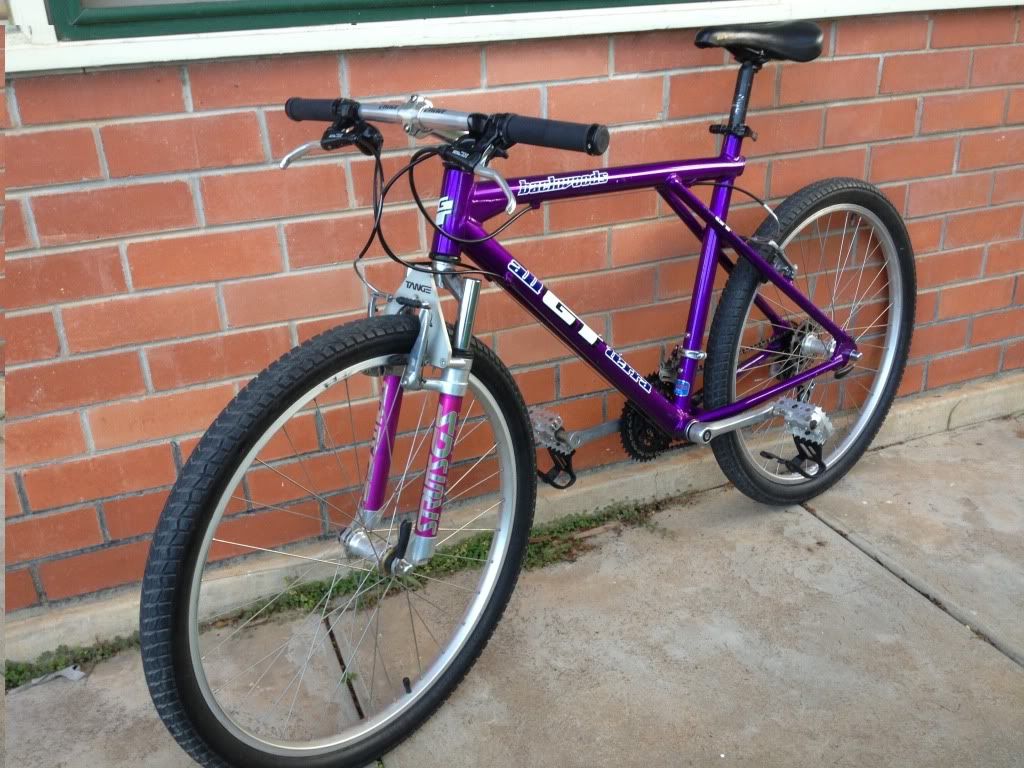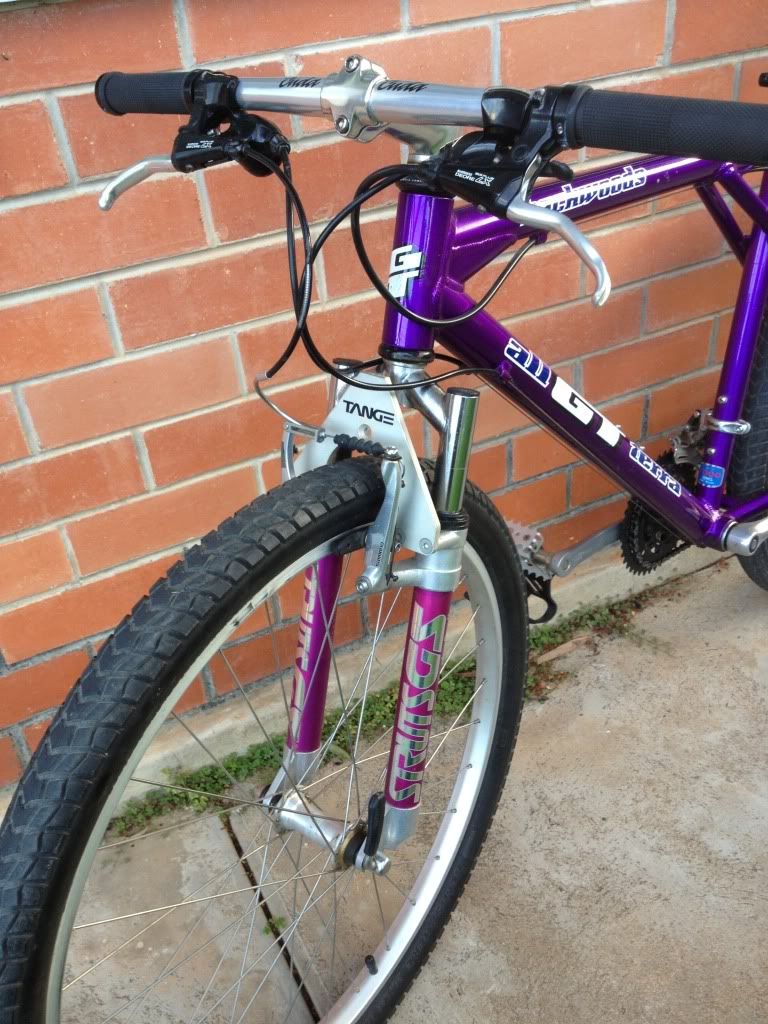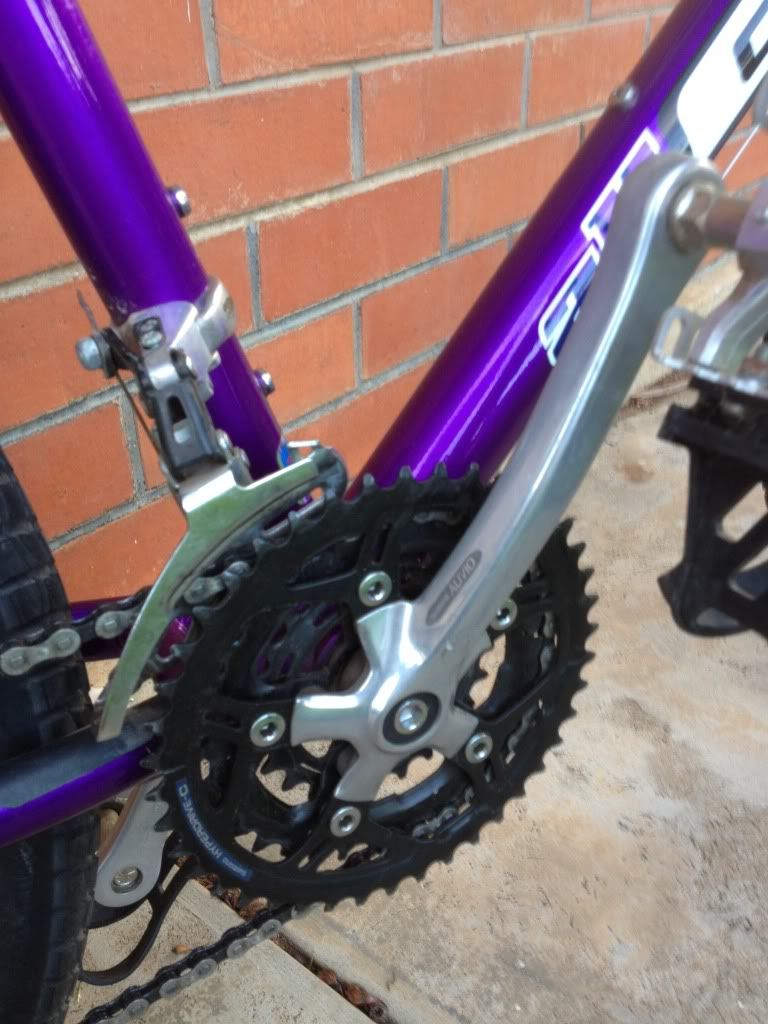 Can anyone put a date on the bike?
Cheers in advance!