You really got me thinking...how long ago did the Timber Comp fall in my lap? It took an hour of searching, but I finally found the picture when I first laid eyes on it (and had no clue what it would lead to...). I bet I hit this website as a lurker a few months after.
April 16, 2006: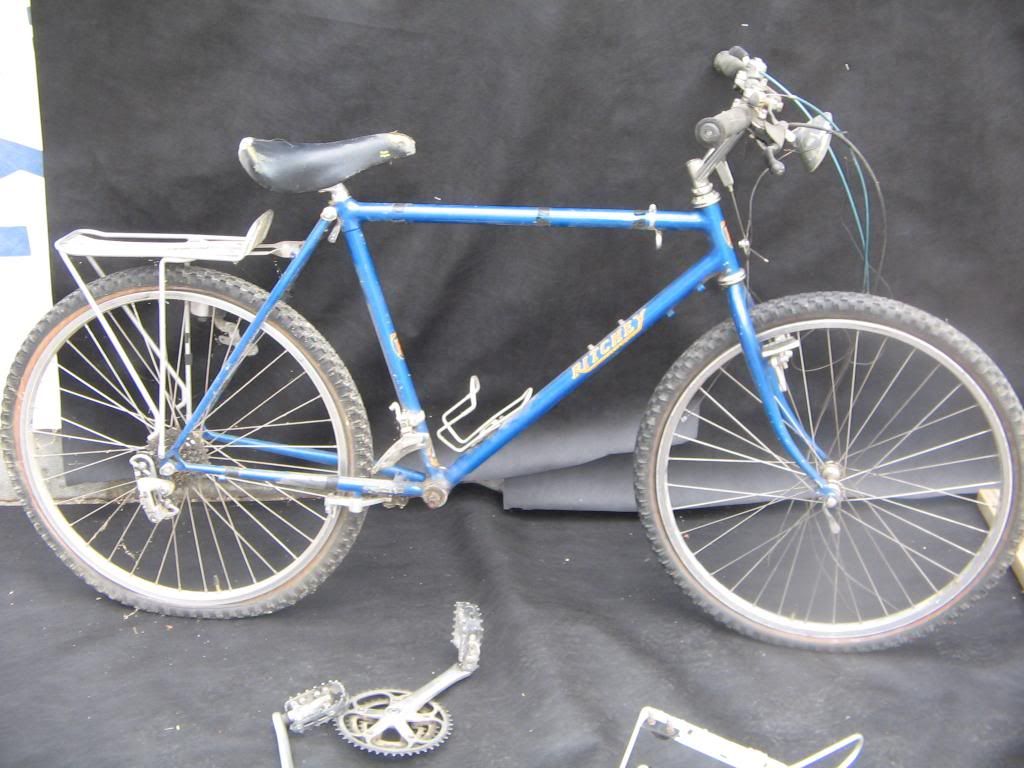 I forgot how beat the bike was, I guess I restored it before I even knew what that was. I really, really wish I still had that front pannier. I remember tossing the original tires in the trash, and it gave me a bad, funny feeling....I went back out an hour later and grabbed them, still have them. Tossed the seat though....it was beyond gone.
How it looks now, plus a companion:
By the time we get to 2012 it looks like I have a freaking bike shop:
Still hooked!

_________________
Current Stable: ///84 Ritchey Timberwolf///86 Ritchey Timber Comp///87 Ritchey Ascent///87 Ritchey Ultra///88 Cannondale SM700///89 Teesdale Quintana Roo Superform///89 Santana Moda///90 Monster Fat///1996 Ted Wojcik Sof-Trac FS///1997 Ted Wojcik Sof-Trac FS///85 Shogun 400///85 Shogun 500