Not sure if anyone remembers the "what kind of bike is this" thread I posted for this bike but I finally got the ball rolling to get it on the road. Goal was to get a rideable bike for this weekends trip to kenora, Ontario, Canada.
Here's the thrift store find when I got it: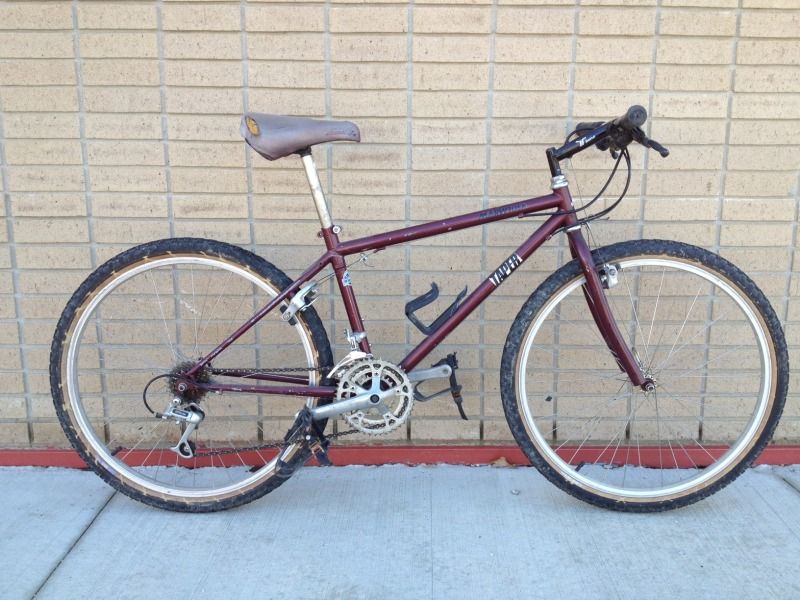 I decided to get it powdercoated through a guy in town here. Initially I was going to go with an off white as there were so many different colours painted on this bike I didn't know what the original colour was. While disassembling the bike, I took out the bottom bracket and sure enough the original colour was in the bb threads - neon green.
After: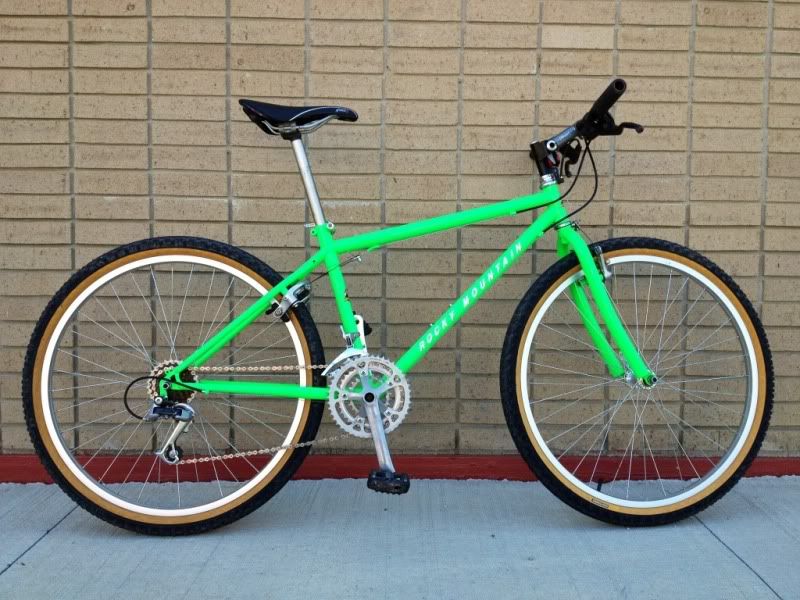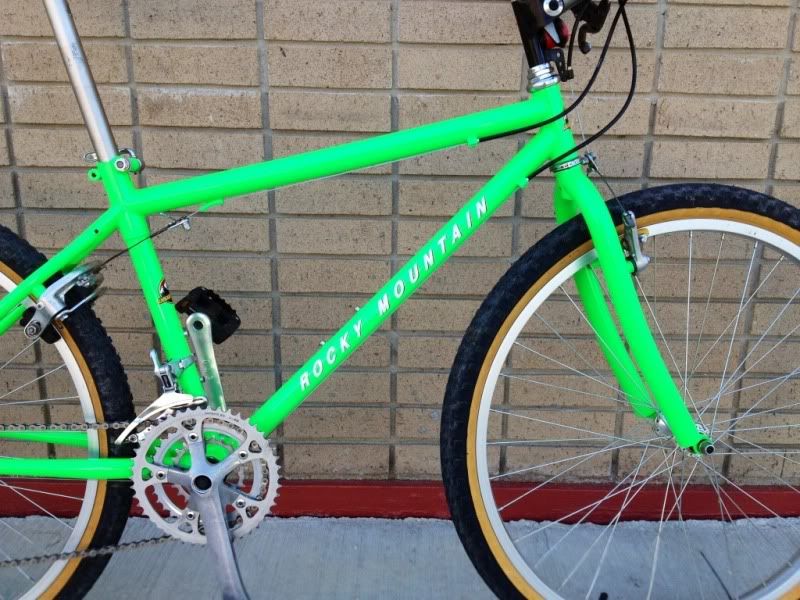 Parts are a mishmash for now to get it rideable for the weekend. Still need a decent chain set, rd, and front shifter (hopefully ASAP for the latter).