Piccys:
the cranks in question (sorry not sure which version of turbines)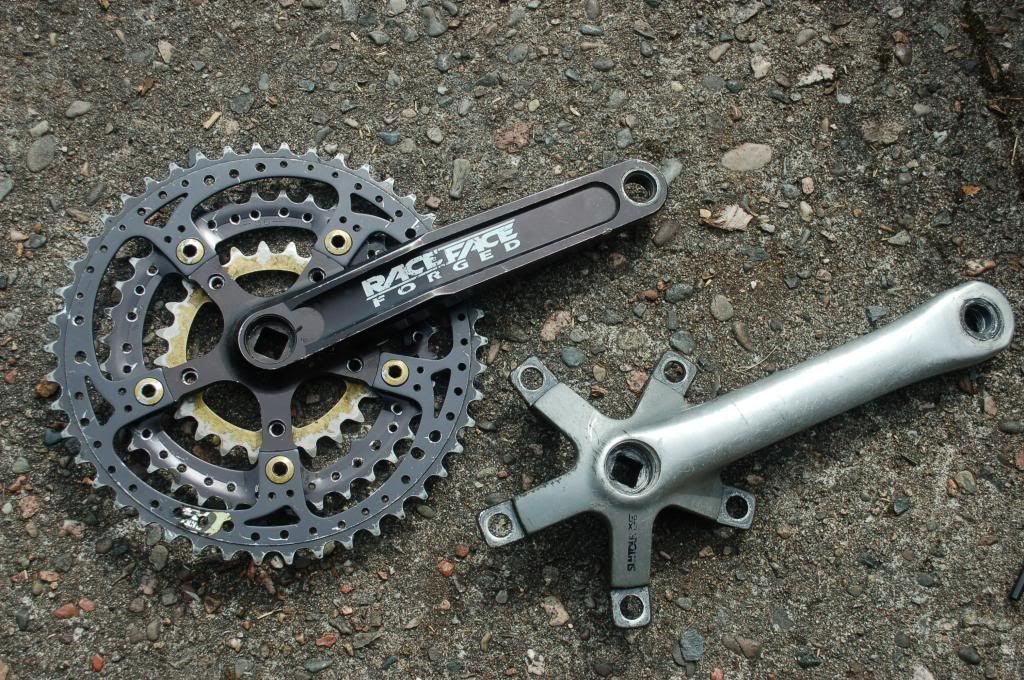 outer and middle rings look ok, but granny is squashed up against inner face of middle ring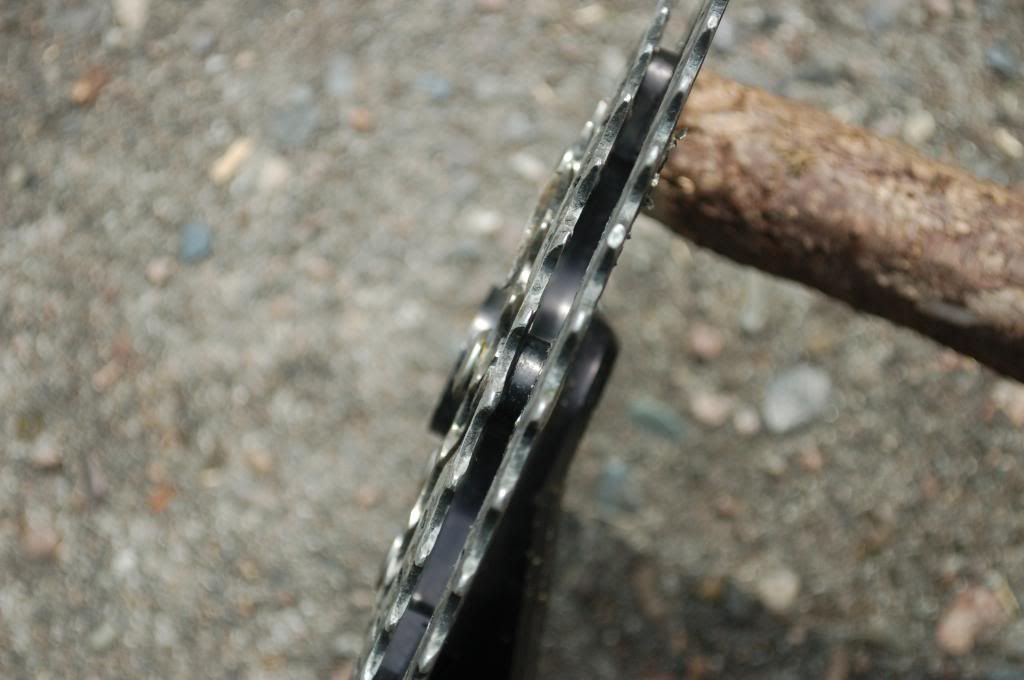 granny bolts straight onto inner face of spider - I think this is where there should be spacer(s) or similar.......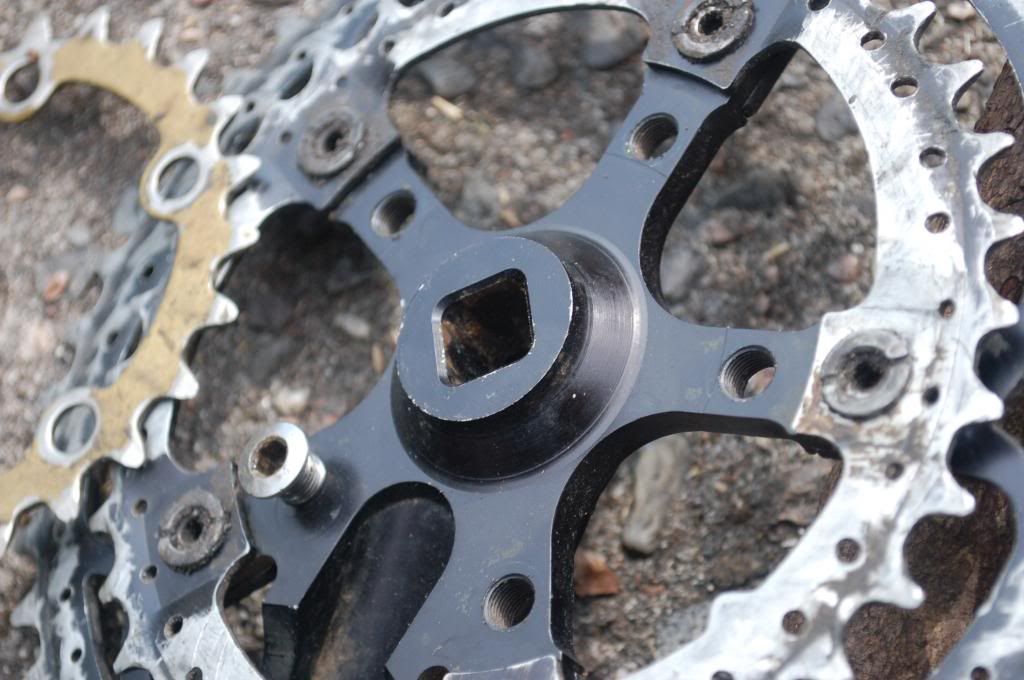 Suntour on the right has raised flanges on arms into which granny ring bolts go. RF doesn't.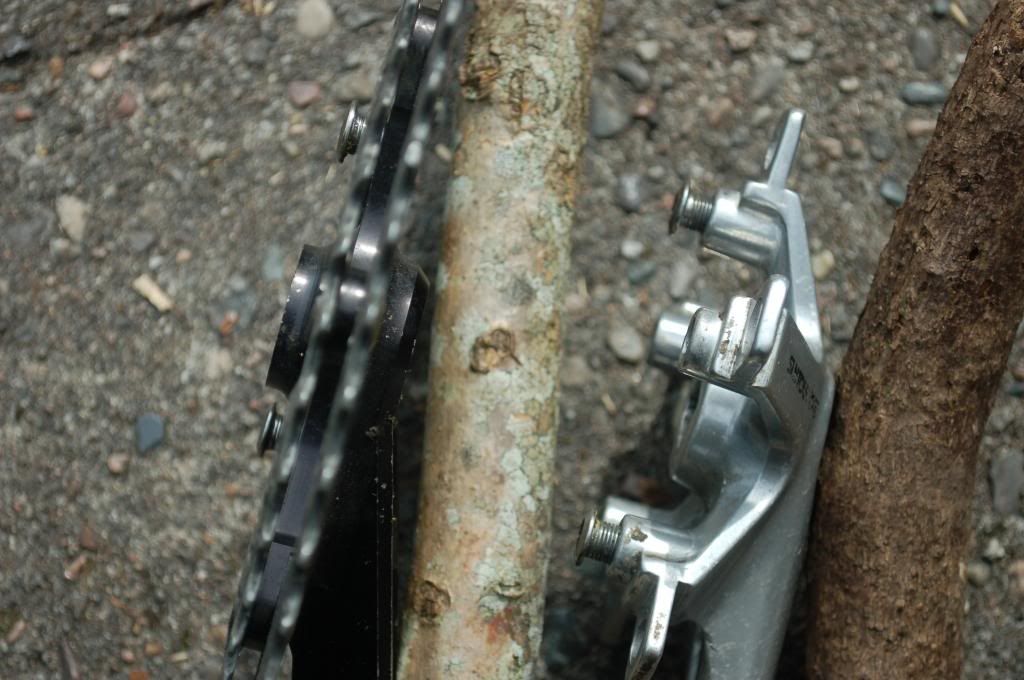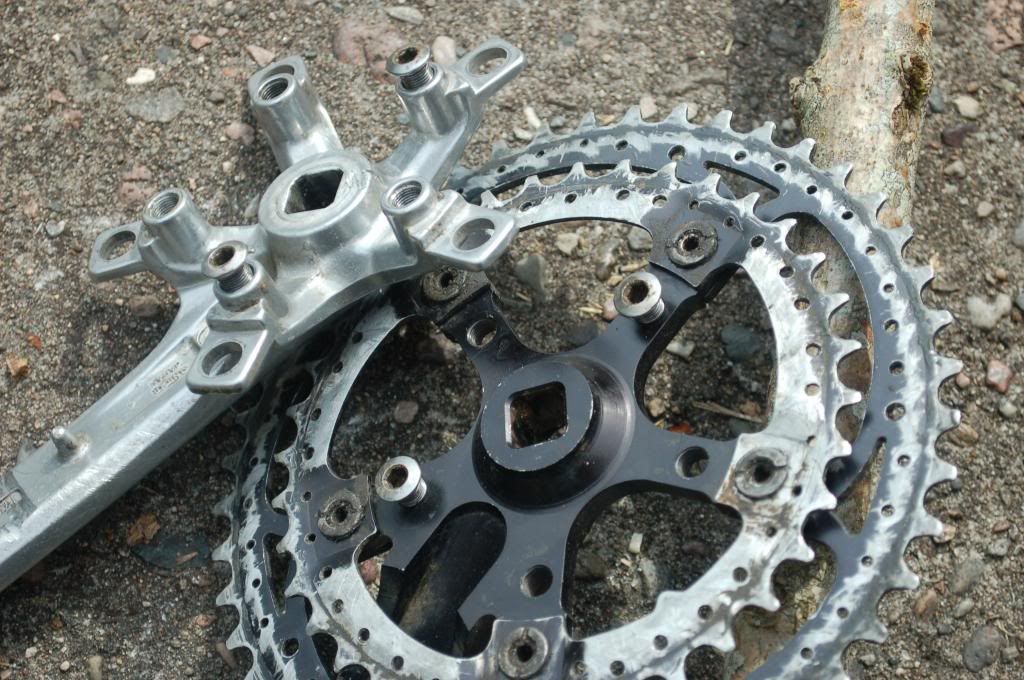 Suntour.....All my other cranks appear to be similar in design to this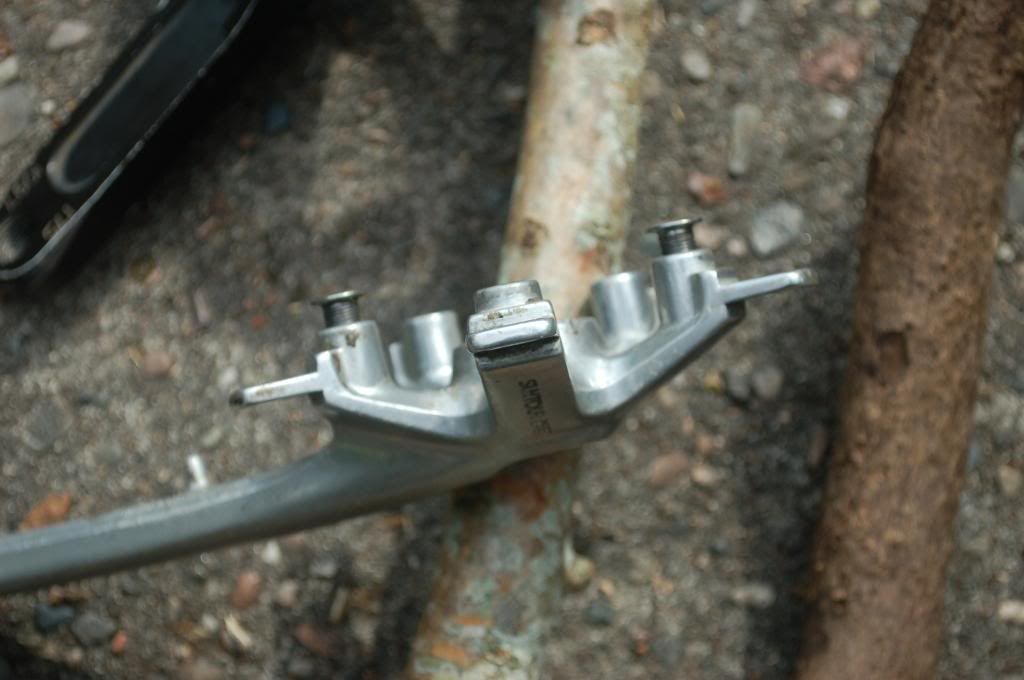 Advice appreciated
_________________
WANTED: Kona Sex One rear brake canti hanger pivot thingy - GOT ONE!
I could be tempted by a 19" - 21" Dave Yates (mountain) frame.................and no I still don't do trail centres
http://www.corrieyairack.org/index2.html