Got this frame delivered today (thanks thomas!), and will be building up for some light XC work.
Think I've got forks sorted with either some Jett's or Judy's I've got knocking around.
Rest of group I've got so far:
- STX-RC Hubbed rear and Formula front wheels on Mavic rims
- STX-RC Chainset (MC34)
- Alivio MC18 8 Speed shift/brake levers
- HG50 11-30 cassette
- STX-RC Front mech
- STX rear mech
- PC870 chain- Panaracer tyres
- Azonic Bars on short Bontrager stem
Brake wise, probably some later Avids I've got knocking about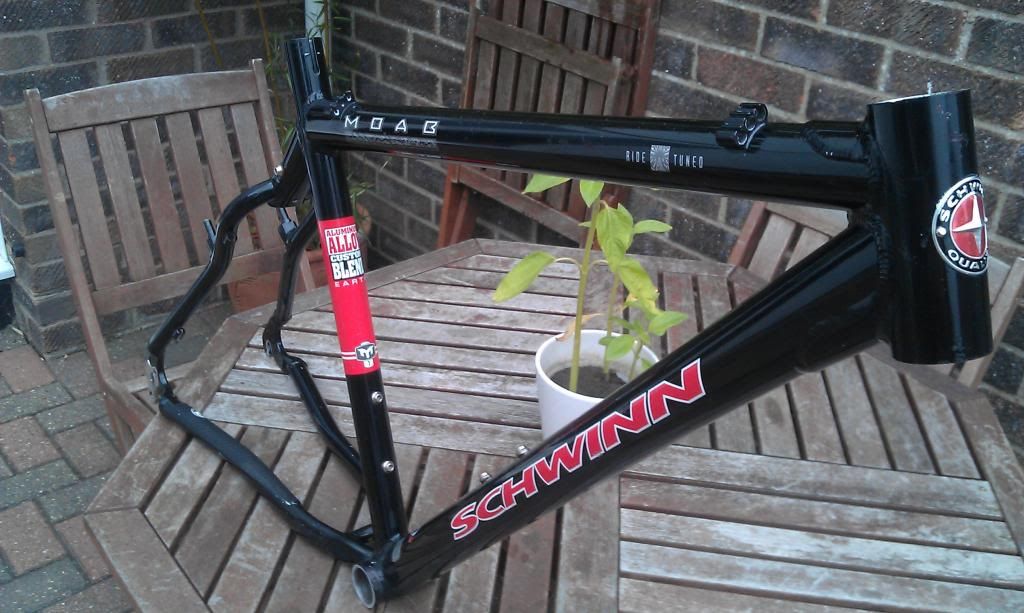 That should get me rolling and can then make changes/upgrades on the way.
Pics of build to follow....
Matt.
_________________
Previously owned
: Ridgeback 601 (1988?), Ridgeback 603GS (1990?), Barracuda AM? (1994?), GT LTS-1 (1996)
Current
: 2006 Scott Tampico (Converted for Touring)
2006 BeOne Drone (XC Machine)
1998 Specialized Stumpjumper Pro (Commuting Hack)