I live in the northeastern USA and I covet those Clelands so badly, I can't imagine what it would take to find one here or get one sent over...maybe someday.
A couple years back I responded to a local Craigslist ad for a Santana Moda, and as soon as I saw the bike I fell in love. Fillet-brazed Columbus Nivacrom tubing and massive chainstays really appealed to me, and for steel the stuff is impressively light and stiff (and thin!) The one I looked at was too small, a little faded, and had a small ding in the top tube, so I had to pass, but I knew I had to have one. The big problem was size-I need a large frame and Santana only made these for a few years, and not all are fillet brazed.
Shockingly, a nearly NOS example went up on US ebay about 5 months after I started looking-I would have missed it if not for the eagle-eyed ebayers here at Retrobike. I was the only bidder on the auction (to my great surprise....I sold the NOS XTR M950 group that was on it for more than I paid for the whole bike) and the Moda was mine!
I'm currently switching a few parts around (got a perforated Flite Ti saddle in gray, and a King/Mavic Sunset wheelset to mount yet) but this is it:
I stare at this one a lot, the frame is very, very finely made and the ride is amazing.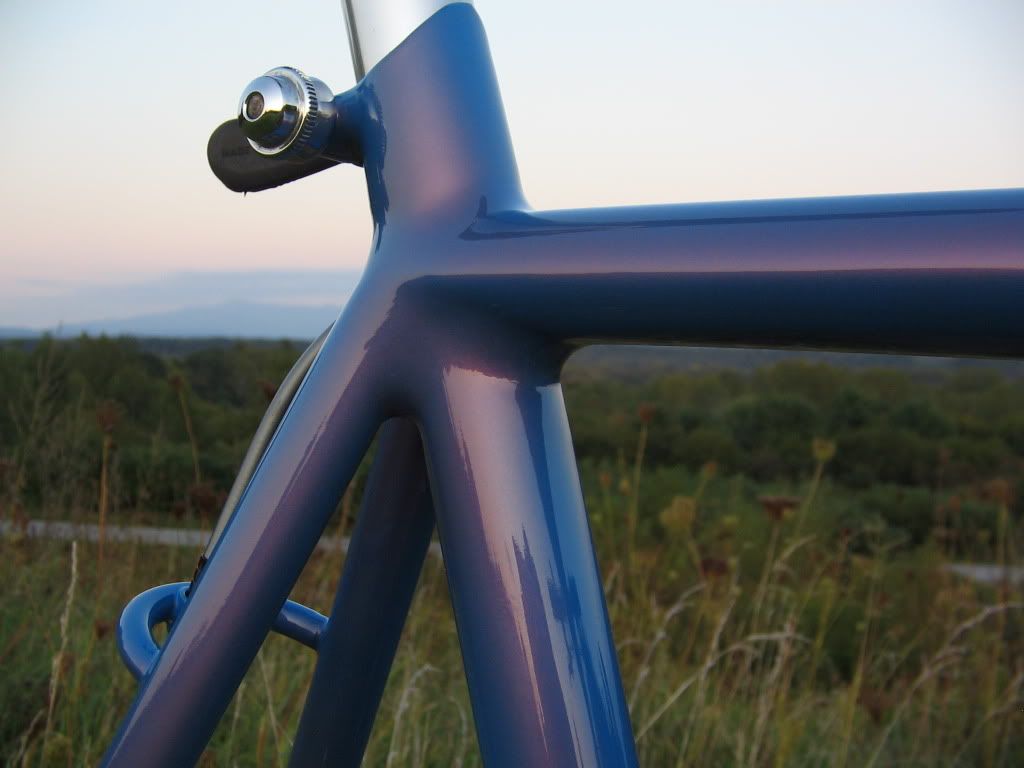 _________________
Current Stable: ///84 Ritchey Timberwolf///86 Ritchey Timber Comp///87 Ritchey Ascent///87 Ritchey Ultra///88 Cannondale SM700///89 Teesdale Quintana Roo Superform///89 Santana Moda///90 Monster Fat///1996 Ted Wojcik Sof-Trac FS///1997 Ted Wojcik Sof-Trac FS///85 Shogun 400///85 Shogun 500