Down to earth one for me on one hand. Muddy Fox Seeker Mega from 1990. I've not seen another since BITD loads of Green Couriers and other years models.
Nearest I've got is a 1990 Mega 500 rough old frame!
And they say don't meet your heroes...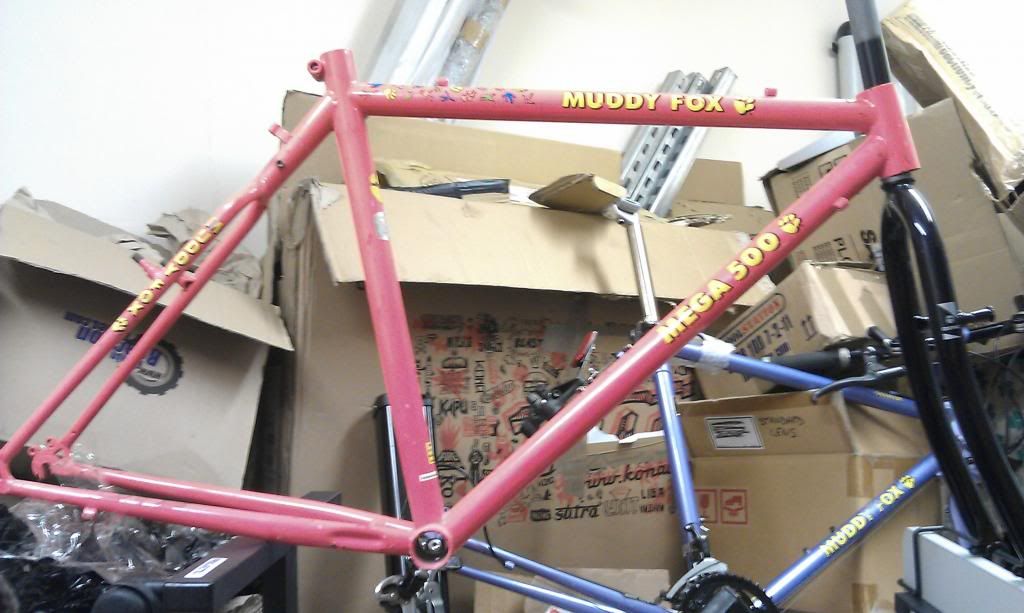 Build quality doesn't look as nice as the 1989's I have, so novelty worn off a tad. I'll buy a SM if it's cheap, or completely rebuild this when I CBA and no other builds going...
Other than that, the 'dream bikes' thing
I've still got the hots for a square tube Pace, not enough to actually buy one yet...
And similarly a Zaskar... 91ish...
And A Xizang would be amazing, I'd never even seen one that wasn't a picture in the catalogue before joining here - you lucky devils!!!!!