Thanks guys
Just weighing up my options
Ti frame is 27.2 and I have a Ti USE 25.0 post. To use the post I need a shim (I want plastic not ally) and I need to make some bits for the clamp and then get them anodised.
I had seen some cheap / nice looking Ti posts on eBay and I was weighing up my options - I still dont know what to do ...
I have a Ti headset and bolts in the frame already but wasnt overly concerned about those - the headset is shocked out and the bolts can be removed / checked / cleaned often. A siezed seatpost is another story ...
Everything thats gone in the frame has been covered in Park anti sieze which isnt copper based, its some other silver coloured material ? You can see it on here :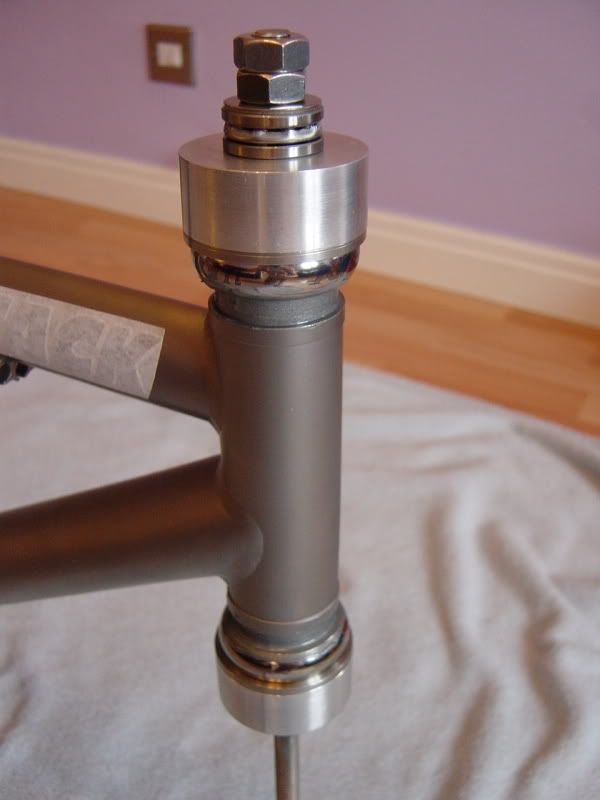 Hopefully that will be OK ... I didnt know if it was the right thing to cover a seatpost in though ?
WD